Launch a Cutting-Edge Digital Experience Without Changing Your Furniture ERP System
By Blueport Team Jun 20, 2023 10:11:21 AM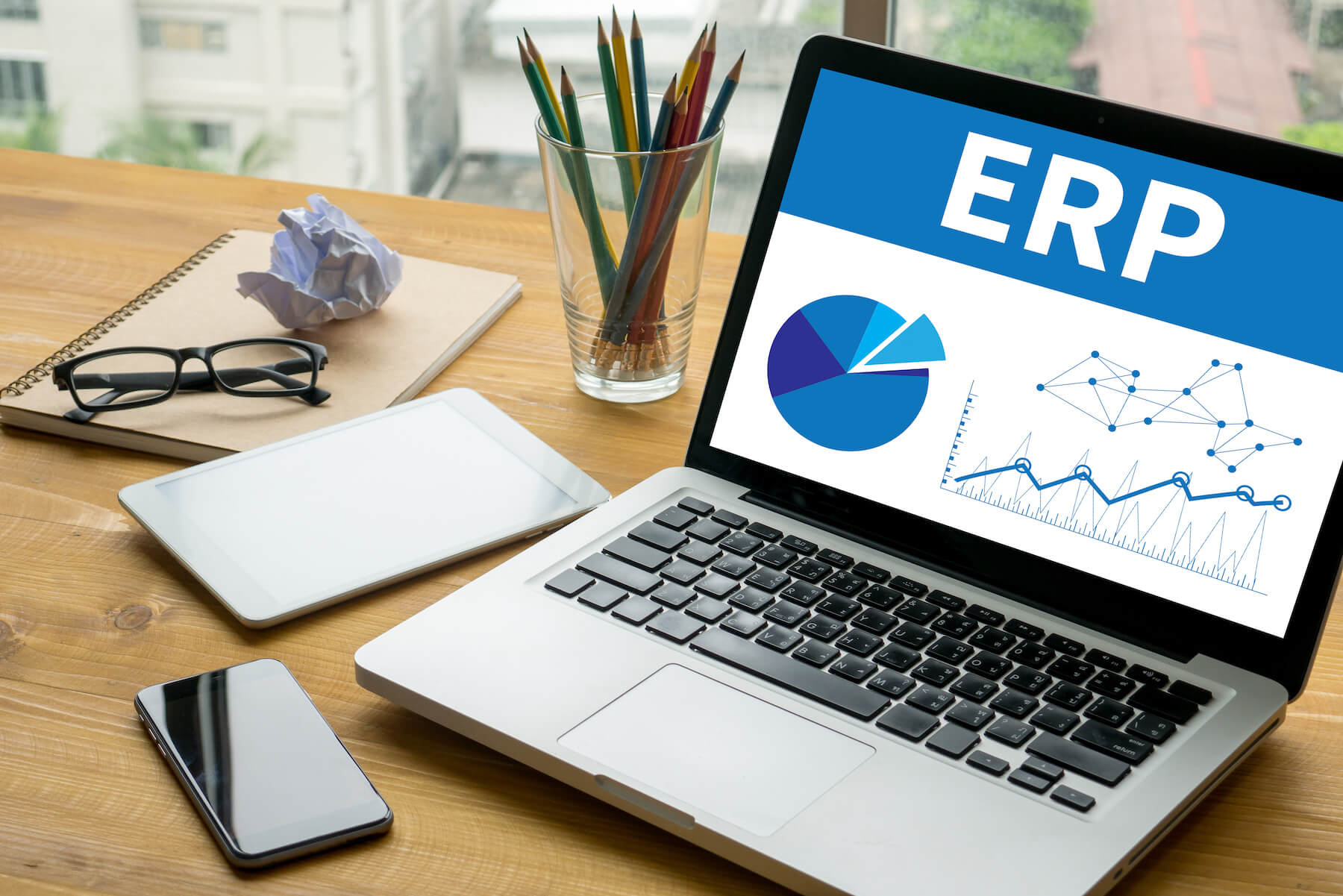 Enterprise resource planning (ERP) software is at the core of many businesses, powering key operational processes through a unified system. Your furniture ERP software is typically deeply embedded into operations from sales to purchasing and from receiving to delivery.
If you are looking to launch or upgrade your ecommerce platform, you may be curious about how your ERP software may or may not be able to integrate. Let's look at the relationship between furniture ERP systems and ecommerce software and explore how you can launch a cutting-edge digital experience while leveraging your existing ERP solution.
ERP Systems and Ecommerce Solutions
The Difference Between ERP and Ecommerce Software
ERPs are built to power business operations such as writing sales orders, purchasing inventory, receiving furniture, and scheduling deliveries.
The data flowing through the ERP system in these processes can be leveraged by everyone in the company, and as a result, all departments and employees are able to rely on the same data.
Ecommerce platforms, on the other hand, are designed to power your website including your brand experience and online store. Your website can easily be considered an extension of your brick-and-mortar stores. Enabling data sharing between your ERP system and your ecommerce platform helps to unify the shopping experience as customers shop across different channels.
How ERP and Ecommerce Are Related
Much of the data you will want to utilize on your website is already in your ERP system. For example, your SKUs have associated product information, inventory levels, manufacturer lead times, and more. Further, the data in your ERP is a tool your entire team relies on for customer sales, pricing, promotional data, and more.
Merging Furniture ERP Data Into Your Online Store
With the right furniture ecommerce platform, the identifying and descriptive data in your ERP can be fed into your online store. This data is used to display accurate information on your website and create a cohesive omnichannel experience that boosts sales.
Just as if a salesperson takes an order from a customer in your brick-and-mortar store, an ecommerce solution injects online orders back into your ERP system. This bi-directional communication means that real-time product information is available at all times both for your in-store salespeople and your online customers.
Launch a Cutting-edge Digital Experience and Keep Your Furniture ERP System
You've already invested in your furniture ERP, and it contains some of the data you will want for your online store. Now, in order to enable a cutting-edge digital experience, you need a best-in-class ecommerce solution.
Fortunately, you can create an optimal online experience without the heavy lift of changing your ERP by selecting the right ecommerce solution.
ERP and Ecommerce Integration
A seamless furniture ERP and ecommerce integration is critical. With an integration layer that plugs directly into your ERP software, you can centralize your customer and product data to unify operations and experiences between both your internal and customer-facing teams. Additionally, both your online and physical stores access the same data resulting in unified commerce and delivering a cutting-edge experience for your customers.
When researching furniture ecommerce solutions, look for platforms with a well-defined integration layer that augments your ERP systems and speeds up implementation. Additionally, this integration should be maintained as part of the ecommerce platform.
Ecommerce Merchant Tooling for Cutting-edge Customer Experience
A well-designed, cutting-edge customer experience engages your website visitors and provides the product information they need. Identifying and descriptive information can be imported from your ERP into your ecommerce platform, but ERP systems typically have limitations on how much product data you can create.
Without complete product attribution including complex furniture configurations, your website visitors may not make the step from website visitor to customer. This could be a significant issue, but it's one that can be resolved with the best ecommerce software.
A furniture-focused ecommerce platform like Blueport includes native merchant tools that let you expand the basic product data imported from your ERP to provide the information your shoppers need and much more.
Here are just three of the many features and merchant tools you will need to implement a cohesive furniture shopping journey online:
Promotion tools that enable you to import existing promotions from your ERP system and also to create new promotions directly in the ecommerce solution.
Payment offerings that include critical financing and waterfall options to let your customers make their purchases in the way that fits them best.
Delivery options that allow customers to select delivery or pickup dates and locations during checkout based on ERP shipping logistics data just as if they were in your store.
Keep Your Furniture ERP With the Right Furniture Ecommerce Platform
Different ecommerce platforms deliver different features and benefits. When selecting one, it is important to first define your business goals, marketing and merchandising needs, and operational requirements. Other considerations include platform types, security threats protection, and the wide range of features and tools available.
When you need to keep your furniture ERP, you want to pick the right furniture ecommerce platform. That's why we created A Buyer's Guide to Choosing the Right Furniture Ecommerce Software with the information you need to make an informed choice. Access your guide today.