Ecommerce for the rest of retail
As a furniture retailer, you may feel stuck in an ecommerce funnel that seems like it wasn't built for you. That's because it wasn't.
Traditional ecommerce funnels are often built with linear journeys in mind that sell smaller, easy-to-fulfill products. But the furniture shopping journey is unlike any other — so you need a buyer's journey created for you. You need a system that's designed for big-ticket, personalized items and has the ability to optimize both digital and physical touchpoints.
By bringing these experiences together, you can create a remarkable furniture shopping journey that differentiates your brand and serves your customers both in stores and the digital world.
On this page, we'll explore the entire online furniture shopping journey and best practices for successfully navigating each step: designing the perfect first impression, creating opportunities for digital exploration, helping shoppers to narrow down selection options, establishing customer service expectations, and, finally, delivering both purchases and promises that delight.
Furniture and homeware ecommerce revenue in the United States is estimated to be $55.2 billion in 2021, resulting in 12.3 percent of total retail ecommerce sales. 69 percent of furniture retailers in the United States reported that they planned to increase their focus on ecommerce in response to the coronavirus (COVID-19) pandemic. "...household categories have seen an average of over 30 percent growth in online customer base across countries"
According to McKinsey and Company.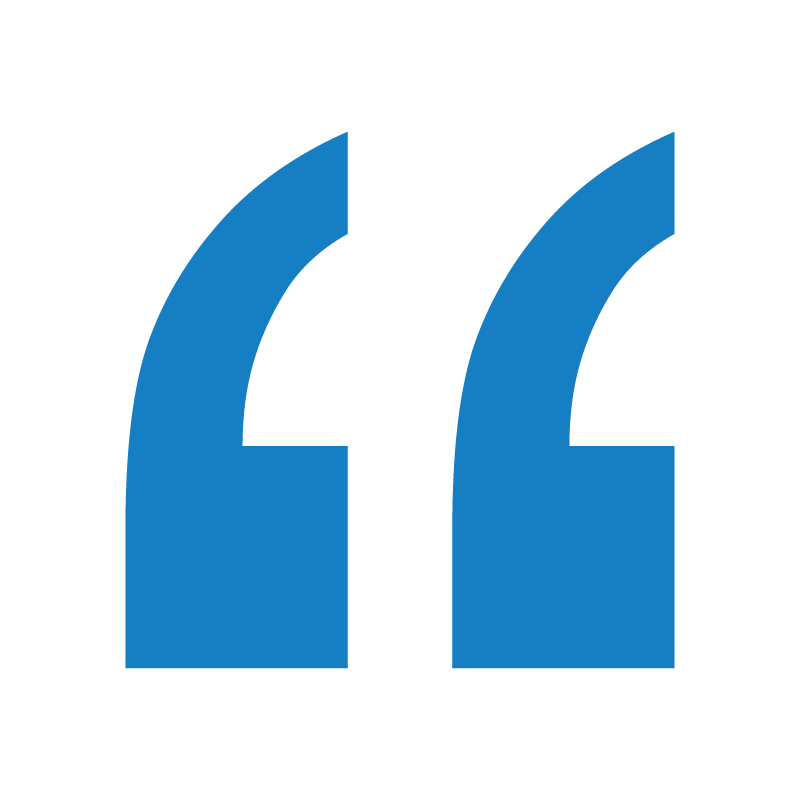 FURNITURE SHOPPING JOURNEY PHASE 1 | First Impressions
Your potential customers often begin their buyer's journey well before they walk into a furniture store. As soon as they realize they need to upgrade their outdated couch or that their dining room table isn't the same style as the rest of their home, they likely begin searching for products online and explore what options they have for style, price, quality, function, and availability. When this happens, you want them to find you first — and to be impressed by your digital presence.
A powerful introduction to your brand draws in your audience and creates an immediate connection. By showcasing your products and meeting consumers where they are with a customer-centered digital experience they'll be more likely to engage with your brand during their buying journey. There are a few different ways you have the ability to create this outstanding first impression:
Optimize experiences regardless of where shoppers enter your site. A website isn't like a store where everyone comes through the front door. Typically only one-third of visitors enter a furniture website via the home page. The rest are continuing a shopping experience started elsewhere. Ensure each of your landing pages effectively and seamlessly continues the shopper's journey plus amplifies and elevates your brand. Ask yourself if the majority of your shoppers will find what they were looking for and understand your brand without seeing your homepage.


Create personalized content that is relevant and enticing to a shopper. Where someone is arriving from can tell you a lot about both what they are looking for as well as their shopping priorities. The content you show a shopper arriving from social media may be different from someone arriving from a search for "affordable furniture." You want to tailor content and messaging on your website accordingly.


Build immediate confidence by highlighting an omnichannel experience for your customers. For big-ticket purchases, the availability of a local store gives shoppers a big boost of confidence. Highlight your local stores and ways to interact with your sales team upon arrival, and enable cross-channel experiences from the outset, ensuring the products, content, and offers that shoppers see on arrival match what they will find in their local store.
Content Management System: Create a First Impression Your Customers Won't Forget
Flexible homepages tailored to your unique brand will provide your customers with a consistent, branded shopping experience.


Create and manage personalized content to help draw in your customers. Evaluate who they are, what they're searching for, and what they want to know. Then, create content that fills these gaps to reach and engage your audience.

Give your customers a consistent experience regardless of where they land on your site. Creating relevant, dynamic landing pages for your marketing campaigns, drawing them in with the content, and exciting them with your offerings.
Use banners and other elements to feature promotions that will get your customers' attention and keep them coming back!


Customer segmentation allows you to personalize your customers' shopping experience by providing them with content, products, and options that are relevant to their needs.


Through geolocation and regionally-targeted content, you have the ability to create an online experience that matches shoppers' local stores. With regionally-based products, promotions, and delivery options, they'll know this experience was created for them.
By unlocking the power of a vertical cloud solution in a category as complicated as furniture retail, Blueport is not only providing a best-in-class solution for furniture -- they may well be pioneering the next wave of ecommerce platforms.
CIO Outlook - Top 10 Cloud Solution Providers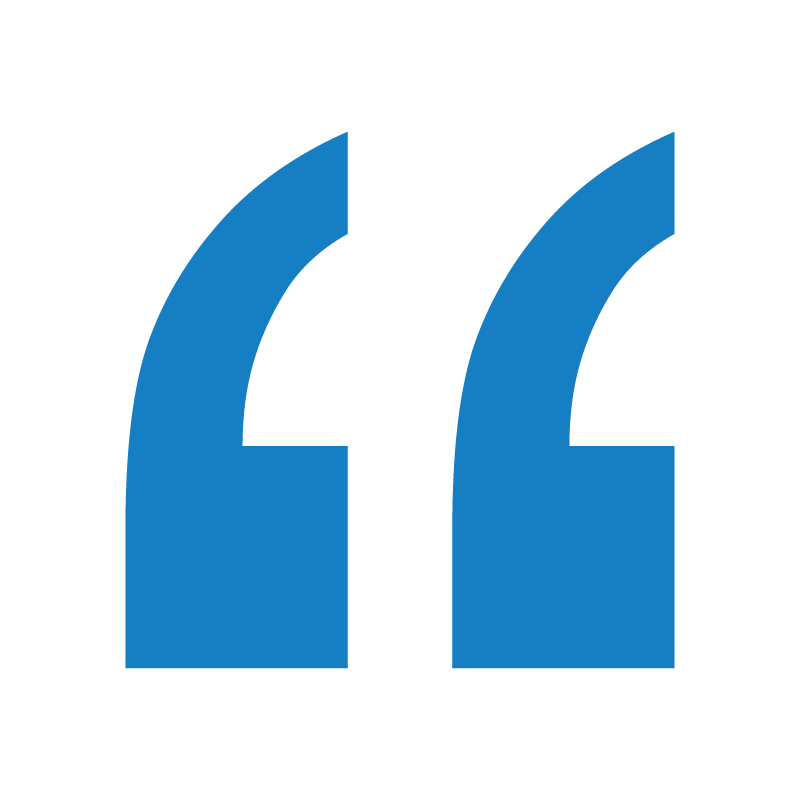 FURNITURE SHOPPING JOURNEY PHASE 2 | Imagining and Assessing
As potential customers visit your website, they're exploring their options. They're dreaming about what their space can look like and assessing the possibility of actually making a purchase. Some may know exactly what they want, while others may be looking for ideas. You can help them through this process with many features, including advanced browse (discovering products) and search (finding something you are looking for) capabilities, and strategic site and marketing content.

Don't underestimate the power of storytelling — it can motivate shoppers from browsing through photographs of new furniture to actively searching for products. Blog posts that compare styles or list out this year's most popular products can activate shoppers in ways that simply looking at products may not.
As customers browse your products, you have the opportunity to inspire and cross-sell. A good browsing experience will feel endless, where every click on a product leads to another item of interest. Many customers are already accustomed to creating mood boards and having a seemingly unlimited number of ideas through sites such as Houzz and Pinterest. By creating a similar experience on your site, your customers can discover amazing products, design ideas, and more to encourage them to continue exploring.


Strategic site content and marketing messaging through the utilization of promotional banners, custom landing pages, and location-specific website content creates a personalized customer experience that shows your customer you're prepared to help them find exactly what they want.
If your customer already has an idea of what they want to buy, make it simple for them to find it through the search function. By providing them with highly relevant search results and predictive search, you're directing them to their ideal products. You can enhance this experience by adding in custom filters and sorting so customers can narrow their search down even further, helping them quickly find exactly what they want.
In addition, to browse and search features, ongoing discovery allows you to use what you already know about your customer. Don't give up vital data you receive when consumers browse and search your site. Use data to power AI recommendations and inspire customers with products that complement their previous purchases and search history.
Software and Tech Considerations
Search Engine: Optimize Discovery of Your Merchandise
Native content and marketing tools help drive business!
Schedule and preview promotional content in our promotional engine before you send it out. No promotion is too complex! Creating consistent promotional messaging and content online that a customer would see in their local store is a key attribute to a truly omnichannel experience. Remind your customers of that incredible sofa, send them a promotion, and help your customers make their way through the buying journey.
Distribute localized content to your target shoppers, you'll catch their attention. For example, show them a stunning sofa they've already seen in their local showroom to remind them they still have the opportunity to purchase it. Entice them with a time-sensitive CTA, style inspiration, and more to engage with them — even at the beginning of their buying journey.
FURNITURE SHOPPING JOURNEY PHASE 3 | Narrowing it Down
During the selection process, your customers are looking for specific information about the products they're considering. They're narrowing down their options, looking for finishing details, and planning out their purchase.
By creating rich product detail pages, also known as PDPs, you can show off your products and their details to your customers. These web pages should include high-quality photos, helpful descriptions, product reviews, pricing, availability, and, of course, an easy way to add the product to their shopping cart or wishlist. Not sure where to get started? Here are some tips for creating an effective PDP:
You'll want to include high-quality images, videos, or 360 imagery of the product. The more your customer can envision the furniture in their own space, the more likely they are to continue through the buying process.


If there are multiple variations or customization options for a product, customers should be able to easily see what different configurations or choices look like. For example, if your customer is shopping for a sofa, ensure they can easily select each of the different fabrics or leather options and have quality images or videos of the product in each of the variations.
Everything within the page should be user-friendly. All content should be easy to read, view, and understand. Ensure that content is relevant to where a shopper is in their process - revealing relevant information at the right time, but not overwhelming shoppers with too much or the wrong information for where they are in their process Relevant product information, including size, price, availability, color, dimensions, product options, promotions, and more, should all be clearly displayed so the customer can easily make decisions.
Manage Your Product Data
Using product information management tools you can manage, organize and enhance your online catalog data. Fill out product attributes in bulk, group items into collections, create specific marketing packages, build kits, show alternate configurations and colorways, and give special order customization options, to help you reach your audience in new ways.
Software and Tech Considerations
Product Information Management System: Display Your Products
Here are a few features to look for when considering the right software for you:
Native support of complex grouping models provides your customers with a quick way to organize the merchandise they may be interested in purchasing.

Include metadata when setting up products in order to offer consumers relevant details about a product. For example, if you're entering data about a dining table, you could include data about the size, type of wood, color, finish, style, and more. These attributes not only create a functional and informative experience for your customers but also help them find the products they want by providing filters and sorting options across your site. You can also use metadata to connect products. For example, if a bedroom set contains a bed frame, dresser, pair of nightstands, and a mirror, you can connect these items through metadata to help curate the merchandising experience and cross-sell products. That way, when customers are looking at one, they'll see the connected product, too! Easily manageable product information taxonomy and attribute values enable you to accurately and completely describe your product catalog and allow for an enhanced shopping experience for your customers.

Use high-quality imagery, 360 viewers, video, and zoom tools so your customers can really get a sense of what the product looks like and functions.


Use geolocated pricing and promotions on your PDP to engage with your customers the same way online as you are in-store, including through promotions, warranties, policies, and other important details that could impact their purchase.


Integrate with your ERP. Ensure key data, such as pricing and availability, are always available and up-to-date online and in-store for your customers.
FURNITURE SHOPPING JOURNEY PHASE 4 | Getting Help
Streamline Your Communications: Create Simple Solutions for Your Customers and Your Team
Communicating with your customers is critical throughout the entire buying process. They could have questions regarding a product, a delivery date, or something in between. No matter the question, it's important to give them options. When you ensure your website has included omnichannel functionality and options to integrate with third-party plugins, you have endless options for tools you can use to interact with your customers.
If your customers want or need help, be sure they can easily get in touch with and work with you:
One option you can give your customers is to start their process online and finalize the order in-store. They may want to digitally create their dream room and then come into the store to ensure they like the textures, colors, and more, before purchasing the products. Once they come into the store, make it easy for salespeople to quickly pull up the customer's pending cart or saved wishlist so that you can impress them with consistent, helpful service, create a well-rounded experience for them, and finalize the sale.


Provide communication options! By allowing your customers to choose whether they want to make a phone call or chat online, you're giving them the freedom to ask their questions in the best way for them.
Another option is the converse of the first. Some customers might want to start their order in-store and finalize it online. For example, someone might prefer to pay and schedule their delivery from the comfort of their home once they've taken final measurements and spoken to their family members about the purchase.


Through online appointment scheduling options, you'll give your customers and salespeople their time back. By empowering your customers to quickly pick an appointment time online, you're giving them an effortless experience before they even walk into the store.
"It was tremendously gratifying to see Levin shoppers respond so positively to Levin's new Blueport-powered website, with a history dating back nearly 100 years, Levin is one of the most respected retailers in furniture. These tremendous results show the power of enabling a great retail brand with the best ecommerce platform in furniture."
Caroline Platkiewicz, Levin's Ecommerce Manager at Blueport, for Digital Commerce 360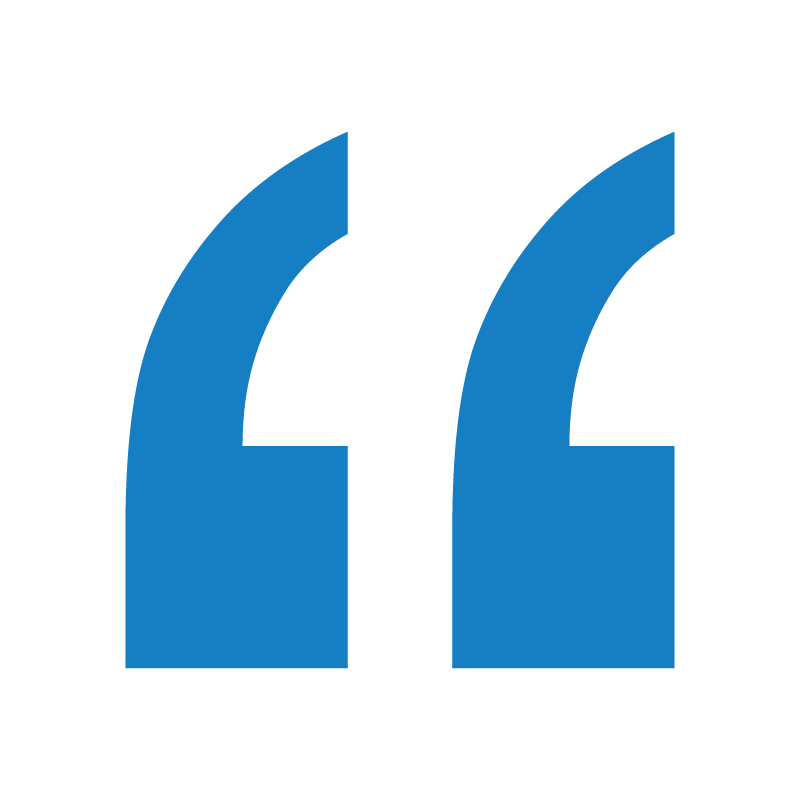 Software and Tech Considerations
Create a Simple Communication Process
Make sure your customers have the ability to have a seamless omnichannel experience, including with their carts.


For example, if a customer started out online, but wants to complete their purchase in-store, you'll want to be able to access and edit their online shopping cart, answer any questions they've asked already, and be able to seamlessly complete the purchase without needing to start over.


Integrations with live chats help keep your customers connected. By ensuring your customers can always have their questions answered, you're creating a connection with them and showing them you care about meeting their needs.


Whether you're meeting in person or virtually, scheduling software is a great way to plan your team's time, connect with your customers, and create an opportunity for your team to showcase your merchandise. You'll find and be able to utilize integrations that can set your team up for success by meeting with clients in-store, speaking with them over the phone, or consulting on their needs through a video call.
Accurately Credit Your Employees
To ensure

proper credit is given

, it's also important to note who specifically worked with this customer, especially if your staff works on commission. By utilizing platform-native tools for salesperson attribution, you know your staff will be given accurate credit for their hard work. By syncing your in-store and online experiences, you can provide exceptional service — no matter how your customers are shopping as well as utilize your website as a selling tool for your salesforce.
FURNITURE SHOPPING JOURNEY PHASE 5 | Making the Purchase
ERP, Payments, and Deliveries: Allow Your Customers to Personalize Their Purchase Details
This is what we call the execution stage. It's likely your favorite part: when the customer makes a purchase. It's (almost) time to celebrate! Here are a couple of steps to take to ensure your customer's checkout process is as seamless as the rest of their experience:
Allow your customer's payment flexibility at checkout. Give your customers the ability to use more than one payment type or implement new, rapidly emerging payment technology to create a flexible checkout process. There are many options available that make the checkout process easier for you and your customers by offering a variety of payment options. Some new technologies offer a quicker, more protected checkout process, while others allow your customers to split their purchase total into smaller, monthly payments. A third way is by utilizing waterfall finance offerings to your customers, allowing them to utilize financing options to fulfill their purchases. Through these varied offerings, you'll be able to create a flexible payment process that makes your customers excited to complete their purchases. Ensure you have numerous payment options so your customers have the ability to make a purchase in a way that works best for them.


Give your customers accurate availability information. As your customer is close to completing their shopping journey, having real-time product availability is key. By syncing with your enterprise resource planning (ERP) system, you can ensure your inventory and pricing are continuously updated and your customers know exactly when they can receive their purchase.


Provide relevant delivery information. By clearly displaying delivery and pick-up options, your customers can anticipate their own needs and choose what works best for them. Some pieces of furniture are going to have different shipping methods than others, like in-home delivery, curbside pickup, or manufacturer direct parcel shipping, so it's important to clearly display any relevant information and pricing for your customers.


Offer wishlists and favorites so if your customer is not ready to buy they can still save the products they are considering, share them with friends and family, and easily add them to their cart.
Software and Tech Considerations
Give Your Shoppers Options
Payment integrations keep your customers engaged through options, flexibility, and your willingness to meet their needs. By utilizing various payment methods, you can ensure you and your customers have what you need to securely and efficiently complete the buying process.
Delivery: Give Your Shoppers More Options
Built-in options for shipping methods, such as pick up or delivery options like white glove, doorstep delivery, or direct shipping, can also provide your customer with choices to ensure their entire purchase experience fits their needs.
ERP Integration: Keep Everything in Sync
ERP integration allows you to connect your actual inventory and delivery information such as pricing and availability to your digital space, creating a unified experience between your brick and mortar and digital stores.
FURNITURE SHOPPING JOURNEY PHASE 6 | Awaiting an Order
Even after your customers have completed their purchase, their buyer's journey isn't over. You want to delight them with their delivery and any other post-purchase experiences so they can count on a well-rounded experience from your business.
Keep your customers in the know!
Shoppers expect updates on their orders, so make sure you directly and efficiently communicate their order status with them. First, you can create email integrations that confirm the order right after it has been placed. This can include product details, pricing, and a reminder of the delivery information so the customer remembers what to expect.


In addition, you can utilize integrations to include status updates so customers get real-time information on their orders. For example, many people want to know when the package has shipped, a confirmation after it has been delivered, and other important steps in the delivery process.

ERP integrations allow for delivery scheduling and pricing to always stay in sync with business rules and in-store experiences


By prompting your customers to create accounts, they can log in to see up-to-date information, including past orders, delivery information for current orders, and items they've bookmarked to look at again later.
Software & Technology Considerations
Order Management System: Deliver on the Promise
Workflows after an order is placed are critical to completing the furniture shopping experience, and more complicated than dropping something in a UPS box. Ensure your ecommerce platform integrates with your existing customer's service systems and processes to ensure ease of fulfillment and to enable an online order to be as easy to deliver as a store order.
How Blueport Helps
We don't believe in one size fits all. Your experiences are different from other brands in the furniture industry — and certainly from brands outside of the furniture industry. With omnichannel furniture-focused ecommerce software like Blueport, we help you create a seamless experience.
Blueport is the ecommerce platform for the rest of retail. Together, we can create an incredible journey from beginning to end that turns your potential audience into loyal customers. Built with big-ticket items in mind, our platform is used by the largest retailers in North America to build their websites, provide better shopping experiences for their customers, as well as drive sales online and in their stores.
With a more efficient online furniture shopping experience, you can grow your sales online and in-store. Through first impressions, browsing and searching, the selection process, interacting with customers, executing the purchase, and meeting their expectations while they await their order, you can foster an incredible customer experience that creates loyalty, referrals, and more for your omnichannel furniture business.