Chapter 1: What Is Furniture Ecommerce Software?
Furniture ecommerce software is a digital platform that allows you to manage a number of your business processes. For example, some common features include merchandising, payment processing, and content management.
Why Is It Important for My Business?
There are a number of reasons why furniture ecommerce software can help improve your business, but one of the most important reasons is to create a seamless omnichannel experience for your customers.
Your stores feature products, specific marketing and branding, promotions, payment methods, and communication with your customers — and these should be the same across your website. Furniture ecommerce software can help you accomplish this continuity by bringing your store online.
As more and more customers shop online for at least a portion of their buyer's journey, it's important that your website reflects your brand by offering the selection, experience, and product options that your customers would find if they walked into a store.
The online household furniture sales industry revenue is expected to reach $57.8 billion by the end of 2022, making it crucial for you to connect with your customers online — even if that's not where they ultimately complete their purchase.
While your website is a revenue driver for online sales, it is also a conduit to driving in-store traffic and sales. By educating your customers early on in their buying process and continuing to do so throughout their journey, you can enhance their experience no matter how they choose to shop.
The online household furniture sales industry revenue is expected to reach $57.8 billion by the end of 2022, making it crucial for you to connect with your customers online — even if that's not where they ultimately complete their purchase.
According to IBISWorld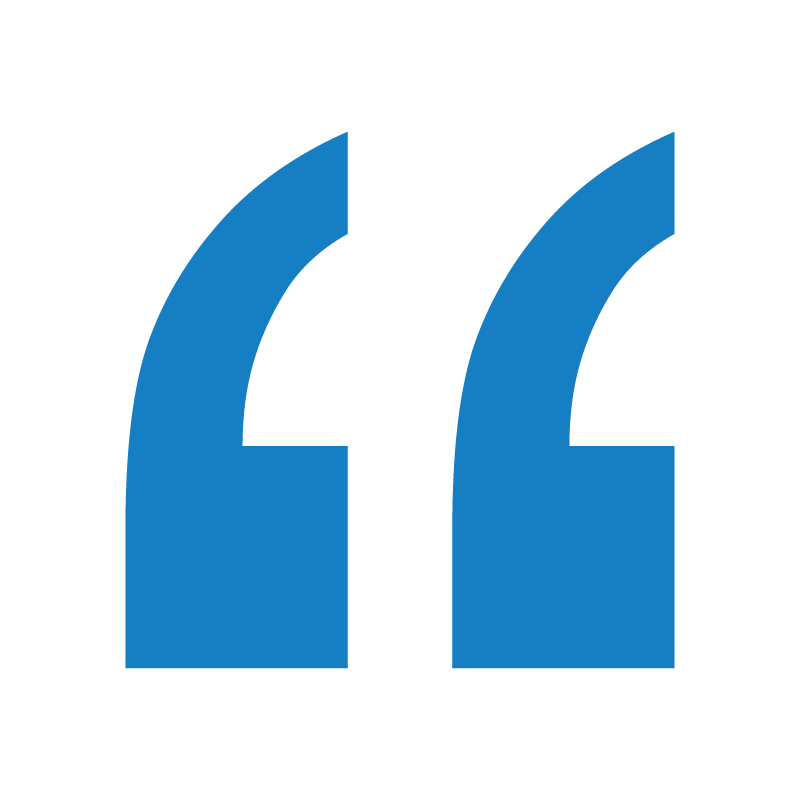 Chapter 2: What Business Goals Do You Want To Accomplish?
The right ecommerce software will have the tools you need to help you meet — and exceed — your goals. Here are some of the most common goals that businesses want to achieve with their furniture ecommerce software:
Sales
Driving sales is, of course, often one of your primary goals as a business. Ecommerce software was built with this end goal in mind, so many features are built to help drive sales.
Here are three specific goals an ecommerce software can help you achieve:
As sales goals are one of your most important measurements, it's important to have furniture ecommerce software with proven tools to help you reach these benchmarks and improve your business.
Merchandising
Ensuring your inventory is accurate both online and in-store can be difficult, so it's important to have the ability to streamline this process and provide customers with the most options possible.
The goal of many retailers is to show:
With an ecommerce software system that works for your business, you can ensure these important pieces of information are clearly laid out for your customers.
Marketing
Marketing has the ability to drive your sales and create an incredible customer experience, so you'll want tools in your ecommerce software that help you achieve that.
There are a number of goals your marketing tools can help you reach, including:
With the right tools, you can reach your customers in a personalized way that makes them know that their shopping experience was made with them in mind.
Store Operations
Ensuring a seamless omnichannel experience across in-person and online stores can be difficult. Likely, one of your goals is to make that experience easier on you, your team members, and your customers through your furniture ecommerce experience.
Some ways to achieve this goal could include:
Through a furniture ecommerce system, you can provide your customers with the information they need and the updates they want on their orders.
IT
Your IT team likely already has their hands full — and with ever-evolving threats, many businesses like yours are doing their best to stay on top of security, but feel like they're missing the mark.
Some security goals you may be looking to meet include:
Once you know what business objectives you're looking to achieve, it's time to consider what type of furniture ecommerce platform is going to be right for your business.
Chapter 3: How Do Ecommerce Platforms Differ From One Another?
There are a number of different types of platforms for your ecommerce furniture business, including:
In-house. Early in ecommerce, some retailers built their own ecommerce sites. While this provided a lot of flexibility, it has proven difficult for all but the largest ecommerce players to keep up while maintaining their own site.
Licensed Software. Purchasing a software license then customizing it, was once one of the most popular ways to create an ecommerce site but its popularity has dwindled due to longer implementation timeframes, higher costs, and maintenance challenges.
Open-source. Similar to Licensed software but without the cost of a software license, this offers high customization possibility, with the same complexity for a retailer in designing, building, and managing their own website
Cloud/SaaS. This is the most common choice among businesses today, as it features a number of benefits, including consistent availability, rapid feature developments, and other tools that help keep users ahead of the competition. However, these platforms tend to be "one size fits all" and can be more difficult to customize.
Headless. This emerging model allows you to marry a platform that handles logic and data with a separate Content system to build your own custom website. Challenges in managing this complexity have limited use of this approach to date.
Vertical Cloud. This approach matches the benefits of a Cloud platform with the customization benefits of a Licensed or Open Source solution, by focusing platform features on the specific requirements of an industry.
Once you know about the types of platforms, there are a number of considerations to make to find the right one for your business.
In-house expertise. Does your in-house team have the experience to build the system your business needs and maintain it as your needs evolve?
Team size. Does your team have the time to complete the day-to-day tasks involved with maintaining this system in-house?
Ability to adapt. Technology is always changing, so your system needs to as well. You need to consider how much time and money you have to invest in adapting your solution each time you need an update.
Capabilities. For retailers, it's important to ask: can you execute online what you do in-store? If not, then that solution might not be the right fit for your business.
Once you've made these considerations, it's time to look at what you want from your ideal furniture ecommerce solution.
Chapter 4: What Should I Consider When Choosing My Ecommerce Platform?
When deciding on the right furniture ecommerce software for your business, here are some features to look for:
Analytics
Your ecommerce platform should have the ability for you to see in-depth analytics that tracks your sales, shopping cart conversions, and other important metrics that allow you to make data-driven decisions.


Checkout Payment Options
As more and more shoppers turn to online shopping for larger purchases, it's important to give them a checkout experience that they're comfortable with. By providing a number of payment options and including the ability to have split payments, you can ensure your customer is getting the best experience for their purchase.


Design
Your ecommerce software should allow for a flexible, responsive design across all devices. Many people are making decisions online and while on the go, so it's important your website is supported on any device. Plus, a fast-loading website is an easy way to boost your Search Engine Optimization (SEO).


ERP Integrations
Your furniture ecommerce software should improve your experience with enterprise resource planning (ERP) systems. It's important to look for functionality that supports online orders being entered into your ERP systems automatically, just as if the transaction had taken place in-store. This reduces the chances for errors across a number of areas.


Existing and Possible 3rd Party Integrations
No platform is going to have every functionality possible, which makes the option to add third-party integrations crucial for your platform. These integrations can meet a number of your business needs and fill any gaps your ecommerce system may not natively have.
Expertise
You want people who know what they're doing. When looking for the right solution for your business, it's important to know that it was created by a team with experience in the industry and a knowledge of what your needs truly are.
Holistic Price
When making a decision around pricing, it's important to include everything you'll need — which isn't always just the price of the ecommerce software. Will you need to pay for hosting or add in any extra components that cost extra?
Key Native Features
Since you're a furniture retailer, your needs are often more complicated than that of a store selling smaller, more inexpensive products. You should look for a solution with built-in features that you need, including advanced search capabilities for your customers, a PIM that's designed for furniture, and the ability to manage your promotions and content.


Reviews
Your software needs to allow for reviews from customers who have purchased products from your business. This allows for other potential customers to see the merchandise, review, and make a decision for themselves. In fact, according to Power Reviews, 99.9% of customers read product reviews!


Support
You'll want an ecommerce software team that's there to help you. You'll want to look for a comprehensive customer success team that is ready to keep your business ahead of the competition.
The Blueport ecommerce platform is created for your unique challenges as an online furniture retailer.
With the incredible growth in online furniture shopping, we want to help you reach your goals and be a part of this expanding market. That's why our platform was made based on years of industry experience. Plus, we're always on the lookout for new technology that can help you advance your business.
Our Approach
Our approach helps furniture brands bring their advantages online and succeed in omnichannel retail, drawing on years of experience working with leaders in our industry.
First, we work to understand your customers' expectations and how they want to shop. We examine their needs, the customer journey they're likely to take, and the experience they're currently having.
Then, we optimize your native advantages to create an incredible shopping experience. By assessing your current technology usage, planning high-ROI investments, and optimizing your team's skills, we can create a day-to-day process that works well for everyone.
Finally, we help you deliver the ideal omnichannel furniture shopping experience to your customers. Through marketing, a seamless store to an online experience, and more, we give you the tools you need to create the experience your customers are looking for in today's digital world.
By choosing to work with the right furniture ecommerce software, you get to focus on new ways to differentiate your brand and drive revenue, rather than figuring out how to replicate furniture features and tactics we've already built.
Contact us today
to accelerate your ecommerce sales and omnichannel evolution.