Furniture Ecommerce: Why You Need a Furniture-Focused Platform
By Blueport Team Apr 20, 2023 8:31:22 AM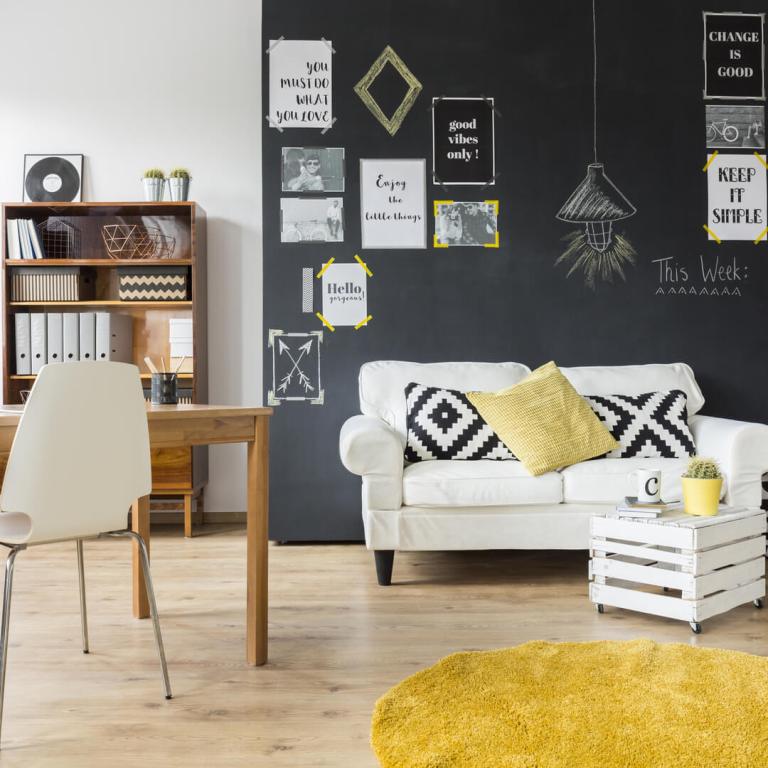 If you're a furniture retailer looking for an ecommerce platform, you've likely looked into the top solutions across all verticals to suit your needs and drive your business forward.
While these solutions may be best-in-class for most categories, furniture retailers face unique challenges that generic platforms were not built to solve.
For furniture retailers like you, whether or not the platform was specifically designed for your industry is an important factor to consider. Let's take a look at why you need a furniture-focused ecommerce platform.
Why You Need a Platform Designed for Furniture Commerce
Ecommerce platforms serving a variety of industries are not focused on the features and strategies that are required to sell big-ticket and highly considered items — like furniture. The benefit of working with a furniture-focused platform is every single feature developed for the platform will be designed to help you sell furniture.
The following five features are all critical for your furniture ecommerce business but will be difficult to find in a traditional platform.
1. Robust Content Management Tools
Furniture retail is more complicated than most other industries with extensive product variations and collections. This is why ecommerce platforms designed specifically for furniture will include robust tools that can handle all your content requirements.
Here are three content management technology features you need:
Catalog management. Catalog complexity is one of the most important reasons you need robust content management tools. An ecommerce solution designed for furniture will enable you to effectively manage and merchandise your product catalog by collections, customizations, variations, and more.
ERP integration. Integrating your enterprise resource planning (ERP) solution lets you sell more effectively, deliver accurate shipping and delivery options, and offer better customer service. Each of these abilities is particularly important for an online furniture retailer that offers numerous options, collections, shipping and delivery options, and other customizations.
Content planning & scheduling. Promotional sales and activities are different for furniture ecommerce than most other industries with multiple promotions running at one time and new promotions starting regularly. The best ecommerce platform for furniture gives you the ability to create, schedule, and manage all your promotions easily to maximize sales with efficiency.
2. Unique Checkout Solutions
Product catalogs are only one area where the retail furniture industry must manage complexity. The checkout process for purchasing furniture needs to address unique needs that are often beyond the capacity of traditional ecommerce platforms, including multiple options for shipping and/or delivery, financing and payment options, promotions or discounts, and much more.
Furniture store ecommerce platforms also need a check-out process that is unified with in-store efforts, including accurate product availability, up-to-date delivery dates, and a wide range of payment options. A furniture-focused ecommerce platform will have been developed to meet these needs.
3. Omnichannel Experience Features
Consumers frequently use the internet to research purchases, and furniture shoppers are likely to move back and forth between your brick-and-mortar location and your ecommerce store. Creating a consistent shopper experience across both channels is critical for maintaining your brand integrity.
A furniture-focused platform designed to leverage a robust omnichannel ecommerce strategy will include current personalization technologies and best practices. These technologies identify the current geographical location of a website visitor to display content that aligns with their in-store experience, something that is rarely included in generic platforms.
4. Streamlined Implementation
Because traditional ecommerce solutions don't provide the robust, big-ticket features you need, implementation can be problematic.
If you select a furniture store ecommerce platform, implementation will be streamlined. Rather than educating an implementation team about the industry, you will be able to focus on adding your unique business rules, product details, and processes to the platform.
5. Enterprise-level 3rd Party Features Preconfigured for Furniture
Building an ecommerce site typically requires third-party vendor partnerships, such as email marketing, reviews, and analytics. These integrations are a necessity to keep up with the fast pace of ecommerce and deliver a modern, seamless experience for shoppers.
When you select the best ecommerce platform for furniture, you will be able to use enterprise-level add-ons for furniture already included in the platform. Here are just two examples:
Google Analytics 4. This leading analytics platform provides insight into traffic and engagement across your websites. Google Analytics 4 data can be transformed into easy-to-read dashboards and fully customizable reports with Looker Studio.
Power Reviews. This leading software collects and syndicates customer reviews. Power Reviews allows you to drive traffic to your site and increase sales.
Which Furniture Ecommerce Platform Is Best For You?
Selecting a solution that was intentionally developed for omnichannel furniture ecommerce can save you time, money, and, more importantly, provide your brand with a strong digital presence and an enjoyable user experience.
Learn more about furniture ecommerce best practices with our guide to help you Develop Your Strategy for Today's Omnichannel Ecommerce World.