3rd Party Features
Best in class plugins, preconfigured for furniture and included in your platform
With the largest furniture retailers in North America using our platform, we're a preferred partner for leading technology companies across ecommerce. We've selected and integrated best in class partners into our platform – From Product Information Management (PIM) systems, site search, email, reviews, chat, analytics and more. Each plug-in is customized for furniture and pre-integrated with our Platform, so you can make use of them on day one.
The Blueport Platform. It's a built-out technology package that draws upon the best vendors to run the best furniture shopping experience online. We're proud to collaborate with these strategic partners who help us make our vision possible.

Akamai is a worldwide Content Delivery Network that provides market-leading managed services for powering rich media, dynamic transactions and enterprises applications online. With Akamai, Blueport-powered websites can deliver the image and text-heavy presentations of a furniture website quickly and reliably, as well as geolocation services that enable local marketing marketing, merchandising, and pricing.
Furniture shoppers demand a website that performs well, moves quickly and is intuitive to shop with. By using Applause's in-the-wild and automated testing services throughout the development lifecycle, Blueport ensures the highest quality digital experience upon release of new software and enhancements.

Include user generated content on your site with Bazaarvoice, a leader in connecting brands and retailers to the voices of their customers via user-generated content, ratings and reviews and curated social photos.

Bluecore is a marketing technology company in Blueport's suite of email marketing integrations.

Blueport has partnered with Bridgeline Search to provide site search on Blueport's furniture retail sites. Blueport's custom integration with Bridgeline search technology provides shoppers with powerful search capabilities designed for furniture, including custom furniture filters and sorting, on-the-fly landing pages, integrated promotional messaging and personalized recommendations.

Dotdigital is a marketing platform that enables companies to create, test and send data-driven automated campaigns.

Launch your ecommerce analytics with Blueport's Google Analytics 4 integration. Google Analytics and Looker Studio helps us and our clients measure furniture sales, conversions, attribution and retention.

Blueport leverages the Google Cloud platform's powerful data & analytics to give us insight into our platform's performance. Google cloud enables us to deliver our APIs and microservices to our clients.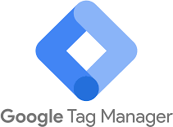 Add and update your own tags for conversion tracking, site analytics, remarketing, with Google Tag Manager.


Improving bottom-line profitability for our clients, Kount, an Equifax company, delivers an all-in-one, SaaS model fraud and risk management platform. A technology that enhances and simplifies Blueport's fraud detection, Kount's "decisioning" engine goes beyond industry standard blacklists and simple fraud rules—analyzing hundreds of relevant variables and activity across the globe in real-time.

LiveChat is a real-time live chat software tool, which provides sales and support for ecommerce sites. With the LiveChat plugin, Blueport-powered websites can offer shoppers real-time communication with clients' sales teams.

LogicMonitor is an all-in-one intelligent infrastructure performance monitoring system. Logic monitor enables Blueport Commerce to easily monitor the health and performance of all our hardware. The technology reduces complexity and time to help us be more proactive, simplify troubleshooting, and make more informed decisions related to our infrastructure.

Part of the email marketing integration suite, Mailchimp is a popular automation & email marketing platform.

Blueport stores our clients' data off-site at the Markley Group—New England's largest and longest operating data center facility. With 26 generators on site that have prevented a single primary power outage in 10 plus years of operation, the Markley Group keeps the online storefronts for our clients always running.

Automate your image attachment with Blueport using an integration with Media Valet, a cloud-based digital asset management platform.

The .NET Framework is Microsoft's comprehensive and consistent programming model for building applications that have visually stunning furniture shopping experiences, seamless and secure communication, and the ability to model a range of business processes.

New Relic is a SaaS-based software analytics company that provides an interface for web and native mobile applications and consolidates the performance monitoring data. Blueport uses New Relic for both real-time performance monitoring and ongoing performance metrics and optimization across our entire platform.

To succeed in today's digital world, furniture retailers need to offer customers convenient, secure payment options no matter where or how they are shopping. Blueport partners with PayPal to increase conversions, boost web and mobile sales, and offer secure and easy checkout to furniture shoppers.

PowerReviews is the leading reviews software allowing retailers to collect and syndicate customer reviews. On the Blueport Platform, PowerReviews enables our furniture retail clients to drive traffic, increase sales, and create actionable insights.


Salsify is a cloud-based product content management system that makes it easy for retailers to aggregate and manage their product data. When integrated with Blueport's platform, Salsify reduces the time to onboard new products and edit existing items and provides powerful tools to identify and correct gaps in the data.

Blueport strives to deliver furniture shoppers the best possible online shopping experience no matter the device or channel. UserTesting delivers on-demand furniture shopper feedback on our furniture retail sites to help us deliver amazing furniture shopping experiences and boost conversion for our furniture retail clients.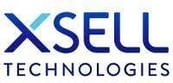 XSELL is a real-time live chat software tool, which provides sales and support for ecommerce sites. With the XSELL plugin, Blueport-powered websites can offer shoppers real-time communication with clients' sales teams.

Zendesk is a customer support tool that streamlines communication with customers, their banks, and our clients for Blueport's fraud team.