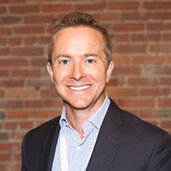 Carl provides Blueport with strategic and product leadership as the company enables big ticket retailers to solve the unique challenges they face selling online and unlock groundbreaking omnichannel shopping experiences. Born and raised in Boston, Carl left the East Coast for Stanford University, where he graduated in 1990 with a degree in Mechanical Engineering with a Product Design concentration. While at Stanford and after graduation, Carl led product design efforts for Fortune 100 firms, involved in projects including the design of the original Reebok Pump, the 1995 Ford Explorer, and a Dust Buster for Black and Decker. Carl holds 10 U.S. Patents. Seeking to capture a modicum of return for his design efforts, Carl turned to the MIT Sloan School of Management, where he received his MBA in 1995. After Sloan, Carl joined McKinsey and Company where he served as consultant and engagement manager for retail, technology, and growth strategy projects. In 1999, Carl left McKinsey to serve as SVP of Product Development for Furniture.com, a "pure play" furniture e-commerce site. Responsible for the company's website design, merchandising, and direct marketing efforts, Carl drove online furniture sales to an annualized $84M in less than a year. Carl later led the effort to purchase the company's name and technology, looking to apply learnings from the dot-com boom to the $100B brick and mortar furniture industry. Today, Blueport Commerce is the leading Cloud ecommerce platform for big ticket retail, used by the largest retailers in North America to run their omnichannel websites, provide better shopping experiences for their customers and drive sales online and in their stores.


Senior Vice President, Engineering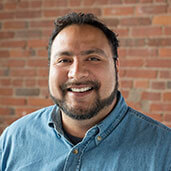 Marcos brings over 20 years of software engineering experience and technological leadership to Blueport, where he is responsible for delivering effective and quality solutions. Marcos also focuses on building technology skill sets and on supporting career growth across our development team. Prior to joining Blueport in 2013, Marcos was Lead Software Engineer at Trizetto, the leading software solution provider for the healthcare industry. At Trizetto, Marcos led a mixed disciplined team in developing the next generation of their web service offering, while building complex enterprise systems including one of Trizetto's first SaaS offerings. Before Trizetto, Marcos led the development of applications for numerous companies, including the esteemed Children's Hospital in Boston and CambridgeSoft in Cambridge. Marcos has done work for a variety of other brands, including the Colorado Avalanche, the Boston Red Sox and the Massachusetts Bay Transportation Authority, where he led a redesign of mbta.com and built their widely-used trip planner feature. Marcos holds a degree in Biology from the Massachusetts Institute of Technology, teaches Internet Programming at Gordon College in Wenham, MA and has taught at risk youth and members of Boston's Tibetan community computer skills and html. In his free time, Marcos supports his wife as she fulfills the role of state representative for their district. When he is not doing the political stuff, you can find him playing board games with just about anyone.

Senior Vice President, Ecommerce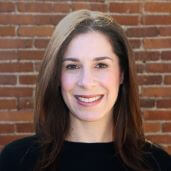 Jessica joined Blueport Commerce with over a decade of furniture industry experience. As SVP of Ecommerce, Jessica aims to advance Blueport's omni-channel efforts and to help retailers get the most out of the platform. Prior to joining Blueport , Jessica led Sales, Operations, and Ecommerce for Circle Furniture, a Massachusetts area home furnishing retailer. During her tenure at Circle Furniture, she spearheaded the company's omni-channel strategy, launching and managing Circle Furniture's ecommerce business while successfully growing in-store sales. Previously, Jessica has also held strategy, merchandising, and operations roles at Ahold USA and Amazon.com. Jessica graduated from Tufts University with a degree in Economics and earned and her MBA at the MIT Sloan School of Management.