Return on Investment: Benefits of All-In-One Furniture Ecommerce Software
By Blueport Team Jun 7, 2023 9:54:00 AM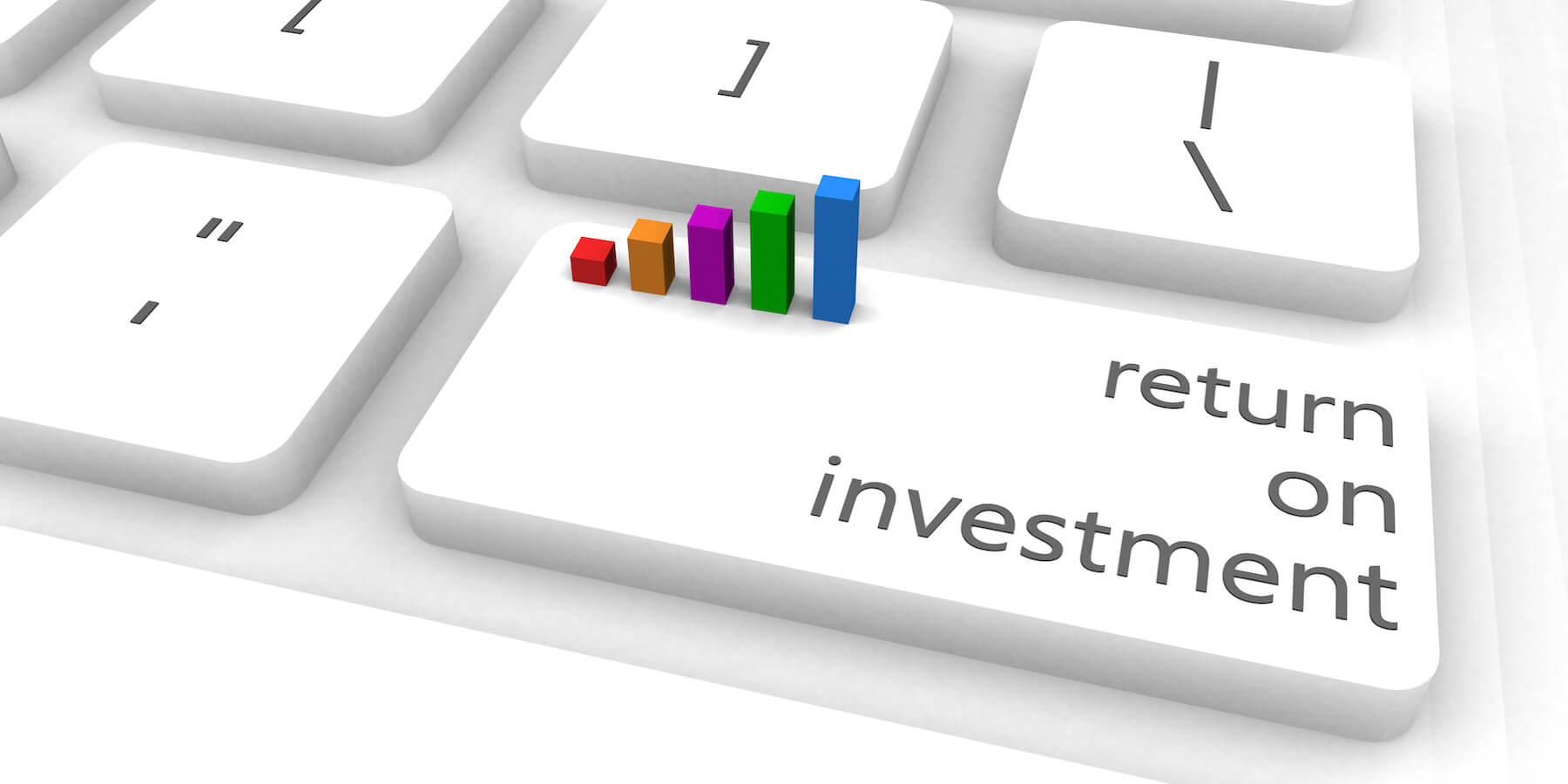 Improving your ecommerce site — or implementing a new one for your brick-and-mortar store — is an exciting and crucial step in the evolution of your business. But with a wide variety of ecommerce software options available, choosing the right one for your furniture store can be a complex process.
The wrong choice could be costly, but the right choice can lead to improved customer experience, maximized conversion rates, increased revenue, and most importantly, a high return on your investment (ROI).
Let's take a look at what you get for your money as we explore how investing in an all-in-one, furniture-focused ecommerce platform can pay off.
Measuring Software ROI
Software ROI measures the benefit that an organization can expect to achieve by implementing new software into their operations. There are two ways to consider the ROI for a furniture ecommerce solution — the mathematical computation of ROI as well as the overall value delivered by the platform.
The formula for software ROI compares the capital benefit generated by the solution in relation to the cost of the solution:
ROI = ($ Benefit generated by the solution - Cost $ of solution) / (Cost $ of solution) X 100
While this calculation produces a hard ROI, it doesn't tell the complete story. To thoroughly analyze the impact of the platform, you need to consider various soft ROIs such as improvements in operational systems or increased staff productivity. For example, if a manual task takes five hours to complete but the ecommerce solution leverages automation to reduce it to only one hour, the dollar value of that four-hour difference should be included in the ROI calculation.
With the advanced, time-saving, and furniture-focused capabilities of an all-in-one furniture ecommerce platform, you can ensure that your software investment yields a positive ROI.
The Value of an All-in-One Platform
An all-in-one ecommerce platform will include access to tools for content creation, merchandising, promotions, payments, SEO, personalization, and much more in one centralized location. It will also:
Provide tailored ecommerce experiences designed for the retail furniture industry.
Include all the tools you need to run your online business effectively according to your needs.
Utilize existing tech stacks such as your ERP system.
Driving Revenue: In-store and Online
A furniture-focused all-in-one platform can simply do more than other ecommerce solutions, especially when it comes to driving sales on your website as well as in your stores.
In addition to tracking increases in revenue, evaluating improvements in traffic and conversion metrics help measure your ROI as well as provide a more comprehensive picture of how revenue is being generated.
For website traffic, the number of unique visitors, revenue per visit, and bounce rate are key metrics to provide a summary of how well your ecommerce platform leverages website traffic. In addition, analyzing the source of the traffic, including the volume directed from each channel, can help you determine marketing campaign effectiveness.
The quality of website traffic also contributes to both in-store and online conversion rates, along with other factors that will improve these KPIs.
The right all-in-one furniture ecommerce platform will be the foundation for an effective omnichannel strategy that enables seamless movement between in-store and online shopping. For example, with the ability to provide complex payment options during checkout that cater to the diverse needs of furniture purchasers and the right tools to provide accurate delivery options, online conversions will increase, and abandoned cart rates will decrease.
Cost Savings
When determining the ROI of your ecommerce platform, you need to think beyond a comparison of sales in dollars generated to the cost of the platform. Don't ignore the associated expenses of your current ecommerce solution.
You are likely paying for hosting, security, fraud protection, new releases and upgrades, service, and solution customizations. These costs can be drastically reduced and even eliminated with an all-in-one furniture ecommerce platform.
Additional Benefits and Value of All-in-One Furniture Ecommerce Software
All-in-one furniture ecommerce software includes capabilities that increase your ROI through cost savings, increased revenue, and improved customer experience.
Third-Party Integrations
In addition to native big ticket features, the best all-in-one solutions will come with existing or the ability to leverage third-party integrations for the furniture industry.
Value of 3rd Party Integrations
The ROI for an all-in-one furniture-focused platform is greatly enhanced by the inclusion of built-in third-party integrations; when they are preconfigured it can save time and money on implementation. This means you save on both upfront and ongoing costs and still benefit from top-of-the-line ecommerce functionality.
Comprehensive Personalized Experiences
Creating valuable personalized experiences for your website visitors and customers is critical for sales. Customer segmentation can be easily configured to tag and re-tag shoppers through their journey. Furthermore, you can deliver personalized promotional messaging, landing pages, merchandise, and real-time product suggestions.
Value of Personalized Experiences
Personalized experiences directly increase revenue — and ROI — through higher conversion rates. In fact, you have the potential to see 40% more revenue when you use personalization.
By creating a shopping experience that is tailored to the unique needs and preferences of each customer, you also will see improved customer engagement and loyalty. Statistics show that sales conversions are significantly higher for personalized experiences compared to non-personalized ones.
Selecting the Best Furniture Ecommerce Software
ROI isn't the only consideration when it comes to selecting the best furniture ecommerce software. You need to consider your business goals, current shopper expectations, and much more. But, in conjunction with these other factors, it can provide a useful yardstick for evaluating your options.
For more information, try our Buyer's Guide to Choosing the Right Furniture Ecommerce Software which explains what furniture ecommerce software does, how it can help you reach your goals, and all the considerations in choosing the right one. Read our Buyer's Guide now.