Top 3 Furniture Ecommerce KPIs Retailers Should Be Tracking
By Blueport Team May 24, 2023 8:31:36 AM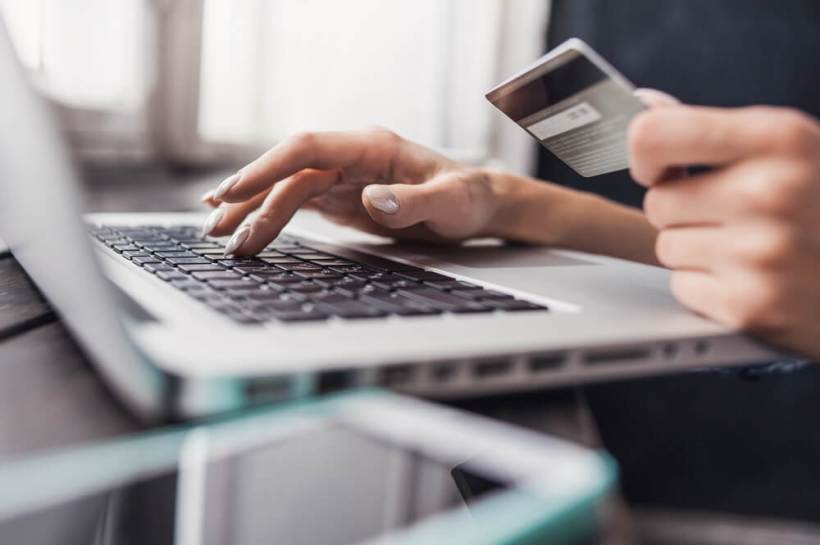 As a furniture retailer, you have your own unique key performance indicators that help measure performance and track progress toward your business goals. Every month, you most likely monitor your company's sales and inventory reports to identify areas where you can improve your operations.
Are you also tracking key performance indicators (KPIs) related to your ecommerce store? Furniture retailers adding or expanding their online initiatives and adopting ecommerce technology need to track a wide range of metrics.
From web traffic and user engagement to sales and funnel metrics, ecommerce metrics enable you to proactively improve your furniture ecommerce store based on data. Let's look at three ecommerce KPIs you should be tracking, why they matter, and how to improve them.
3 Key Ecommerce KPIs You Should Track
Revenue and Engagement Metrics
Website engagement metrics give you information about how many users visited your site, how they interacted, and if they ultimately purchased. These metrics include general website measurements such as page views, traffic sources, bounce rate, device type, and more.
Two of the most important metrics to consider are conversion rates and revenue per visit.
Conversion Rates
Conversion rates tell you the percentage of individuals who complete a specific action on your website compared to the number of website visitors. You can track conversion for any actions you define. For example, you could track the percentage of website visitors who:
Make a purchase.
View or click on a product.
Sign up for emails.
Add a product to a shopping cart.
Begin the checkout process.
And more.
The most commonly considered conversion rate is related to purchases. User conversion rate is computed by comparing the number of visitors who make a purchase with the total number of website visitors, and the session conversion rate is the number of sessions that convert compared to the total number of sessions. Conversion rates are typically tracked alongside revenue per visit.
Revenue Per Visit
There are many financial measurements to consider for your furniture ecommerce website. One of the most important is revenue per visit (RPV) which measures the spending of each visitor to your website.
RPV provides a holistic and realistic marker for sales impact. When used in comparative analyses, RPV helps determine where to direct your marketing efforts. For example, you can compare the RPV of shoppers who visited via different channels such as organic or paid.
Why Engagement Metrics Matter
Engagement metrics help you focus on the components driving sales. In addition, they provide information about areas needing improvement or refinement. Ultimately, engagement metrics allow you to build conversion rate optimization strategies that maximize revenue.
Tools To Improve Engagement
Many of these measurements can be tracked with Google Analytics. Ideally, your furniture ecommerce platform includes Google Analytics 4 (GA) pre-configured . The best vendors will set up GA during the onboarding process for you to use. GA4 enables you to track website user navigation paths to determine the top pages they are visiting or looping behavior that may indicate users are not able to easily navigate certain areas. It also tracks the checkout process.
Fraud Metrics
The potential for fraud amongst all retailers is unfortunate, but very real. Taking steps to measure your true cost of fraud, and having the right teams and technology in place to catch and prevent fraud before it costs you, prevents surprises and headaches for both your business and your customers.
Metrics such as chargeback rates, the volume of attempted or fraudulent sales, and percent of chargebacks give you information on how well you are staying ahead of the fraud game.
Why Cost of Fraud Matters
Fraud costs a lot; by 2025, payment fraud is expected to reach $69 billion. With fraudsters becoming more sophisticated — using card testing fraud, friendly fraud, phishing, synthetic ID, account takeover (ATO), and promotion abuse — stopping fraud is critical.
Tools To Reduce Fraud
Tracking fraud ecommerce KPIs is important, but fraud prevention is vital. These three components should be part of your ecommerce solution to provide the best fraud protection:
Balanced fraud expertise combines machine learning and a rule engine with human intelligence and manual order reviews.
Furniture industry experience provides an understanding of customer demographics and shopping patterns.
Robust data helps identify evolving trends as well as perform analysis and reporting on fraud and risk performance.



Delivery Metrics
One of the primary drivers of retail sales and revenue is whether or not customers' furniture is actually delivered as promised. To determine the performance of your ecommerce store around delivery, you need to track your on-time delivery rate, time per delivery, number of deliveries, and order accuracy.
Why On-time Delivery Matters
Customers with positive delivery experiences are likely to buy from you again in their next major purchase cycle, refer you to others, and write positive reviews of your business, all because of a great order and delivery experience.
Tools To Improve On-time Delivery
ERP integration is one of the important technologies you need for your ecommerce store; it is essential for on-time delivery. Integrating your enterprise resource planning (ERP) solution lets you offer accurate shipping and delivery options to online customers.
The Best Furniture Ecommerce Platform To Leverage KPIs
"Measuring key performance indicators like these and others can be the difference between a furniture retail business that barely keeps up and one that leads the pack."– Carl Prindle, Blueport President and CEO
For a furniture ecommerce store that leads the pack, you need to understand the most important KPIs to track and you need the best ecommerce solution to power online sales. Selecting the right platform for your business is critical for your success.
A Buyer's Guide to Choosing the Right Furniture Ecommerce Software will guide you through the process of choosing the best platform for your business, including helping you answer questions like:
What business goals do you want to accomplish?
How do ecommerce platforms differ from one another?
What should you consider when choosing your platform?
And more.
Access your Buyer's Guide today.