4 Ways To Win Back Furniture Ecommerce Abandoned Carts
By Blueport Team Aug 23, 2023 8:47:29 AM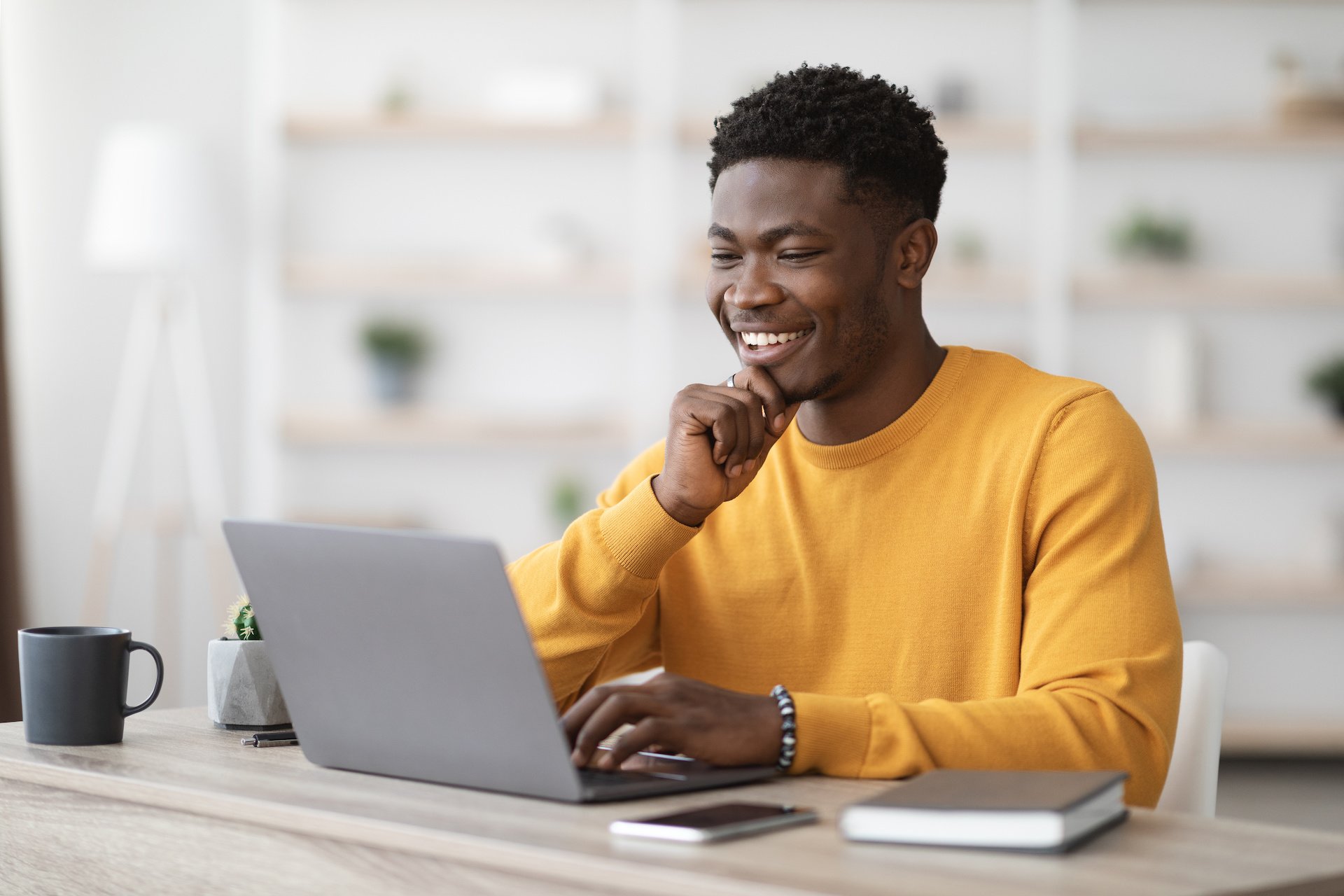 No one likes to see a shopper exit your site or store without making a purchase, especially when they have picked out a perfect piece of furniture to enhance their home. In your local stores, a salesperson can hand them product information or a business card to nurture the customer's interest.
What about when a shopper exits your furniture ecommerce store after they've added a product to their cart? Fortunately, your ecommerce platform can take on the role of a salesperson and encourage shoppers to revisit their abandoned shopping cart and complete their purchases.
The Upside of Abandoned Carts
Across all industries, nearly 73% of online shoppers abandon their ecommerce carts. In the home & furniture industry, that number is just over 80%.
Although this isn't cause for celebration, there is an upside. Abandoned carts prove that shoppers like your products; if not, they wouldn't add them to their carts at all.
Let's look at how you can improve your ecommerce growth strategy with abandoned cart strategies.
4 Strategies To Win Back Abandoned Carts
1. Optimize Your Checkout Process
Because checkout optimization is so vital to furniture ecommerce success, it makes it onto our list of ways to win back abandoned carts.
Even though a shopper has placed items in their shopping cart with the intent to complete a purchase, roadblocks can derail their plans. Here are just a few of the obstacles that may be enough to change a purchase decision:
Surprise fees or prices
Incomplete shipping or delivery information
A lack of suitable payment options
A confusing or long checkout process
To avoid turning potential sales into abandoned carts, you need to correct technical issues, streamline processes, and provide accurate information for shoppers to complete their purchases.
2. Include a "Move to Favorites" Option
Furniture is a big-ticket purchase, and the online furniture shopping journey is typically much longer than the traditional ecommerce funnel. Shoppers want to feel confident in their decision, narrow down their options, and plan out their purchases.
Allowing customers to easily move items in and out of their cart to a favorites list allows them to adjust their cart while not losing visibility to the products they like that could be potential future purchases. This option helps reduce the number of abandoned carts you see while also creating a mechanism for additional sales.
3. Allow Shoppers To Move the Cart Between Online and In-store
Your shoppers may need more information about specific products, delivery details, customization options, or more. Although most of these questions can be easily answered through phone calls or online chat, many furniture shoppers appreciate the opportunity to touch, sit on, and test out the pieces that interest them.
For shoppers located near one of your brick-and-mortar stores, there is considerable value in visiting a local store before finalizing a purchase.
On the other hand, some shoppers will start in one of your locations with the intention of making an online purchase.
In both situations, offering the ability to transition between online and in-store shopping seamlessly keeps a shopper's selected items available for a later purchase. Not only is this capability a vital abandoned cart strategy but it also provides a valuable tool your local sales teams can use to increase in-store sales.
4. Create Abandoned Cart Follow-up Workflows
Ecommerce cart abandonment should be the trigger for a shopper nurture workflow, also known as an email sequence.
Rather than a single reminder email, create a drip campaign with three or more emails that are delivered over several days to a week or more. The first email could be delayed from 12-24 hours from the time the shopper exits your online store.
Each of these contacts should be personalized emails. Rather than a simple first-name greeting, include pictures of the item(s) they abandoned. Here is a sample email sequence:
1. "Did you forget something?"
The first email should be a friendly reminder. In addition to showing the products they had added to their cart, include at least one type of social proof in this email. Testimonials, reviews, or ratings about the products, your store, or perhaps customer service can help convert the sale.
2. "You liked it; think how good it would look in your home!"
A secondary email helps the shopper remember why they selected those products. In this email, add a bit of urgency. For example, add a "before it's gone" message if you have limited inventory.
3. "Grab it today for [reason or incentive]."
A third email adds additional reasons to make the purchase today. This is a great time to add a second message of urgency — such as an expiring sale reminder — while providing additional incentives to purchase.
How To Increase Furniture Ecommerce Sales
To win back abandoned carts and increase your sales, you need a solution specifically designed for furniture-focused omnichannel ecommerce. The best platform will include:
Robust content management tools capable of handling the complexity of your product catalog
Tools that allow your shoppers to control their own shopping journey
A streamlined checkout process that includes multiple options for shipping, delivery, financing, payment, and more
Enterprise-level, third-party integrations for all aspects of furniture ecommerce from customer support to data security.
Read our Buyer's Guide to Choosing the Right Furniture Ecommerce Software and learn the critical considerations that lead to a decision right for your business.