Why Your Sales Organization Should Care More About Content Marketing
By Blueport Team Mar 14, 2022 12:41:00 PM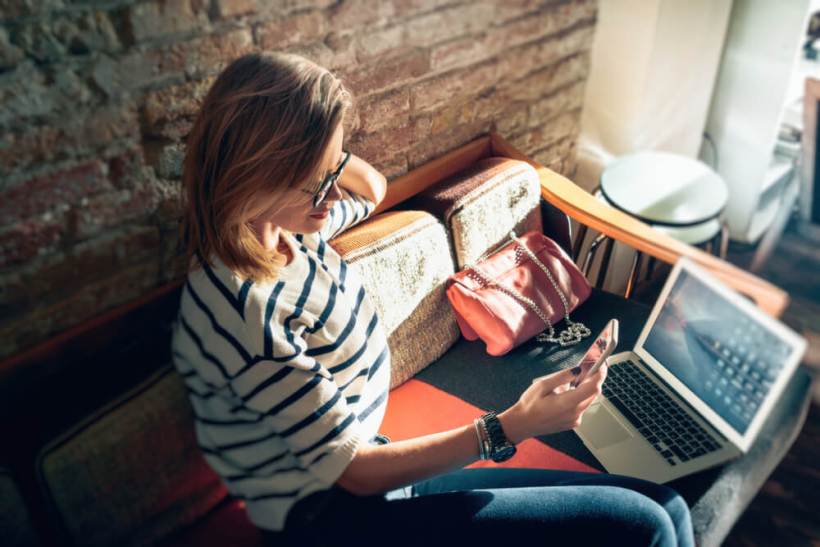 If you take a deep dive into the inboxes of your sales team members, you might be surprised to learn that they're answering similar questions multiple times a day. This repetition should signal an issue: a disconnect between your marketing and sales teams.
With an effective marketing strategy, you have the opportunity to communicate with your customers who are in the comfort of their own homes and even answer their most frequently asked questions before they even get to a sales representative.
While you likely know that marketing is all about finding out what people want and getting it to them, you may still have questions about how marketers find out what people want and how to get it to your audience.
In this blog post, we'll break down three basic principles to help create content for your furniture business that benefits your entire business through effective merchandising ecommerce strategies.
Understand What Your Audience Wants To Know
Ask your sales team some questions to understand what content your audience needs. You might want to ask questions such as: When does your audience want more information? When are customers ready to talk to sales? What information do they need in during their buyer's journey?
Based on SEMRush's 2022 Trends in Content Marketing discussion, there are five key takeaways to focus on for your organization's content strategy:
Create meaningful content. By sharing content that your audience is interested in and wants to engage with, you'll be able to create a more meaningful connection with them.
Don't forget about key phrases. Sometimes, we can get so lost in keywords that we forget about key phrases, which are just as important. These phrases can help you create content that will land you at the top of search engine results pages all across your industry.
Put your content to work for you. By using

content that's aligned with your brand

, speaks to your audience, and supports your business goals, you're able to put your content to work for you as an ambassador of your brand.
Share content that helps your brand stand out. It's more important to share content that makes your brand unique, rather than to share the same content that your competitors are sharing. Sure, there may be times when you want to engage in discussions on popular topics, but it's important to frame your brand and its employees as thought leaders in your industry.
Top of the funnel (ToFu) content reaches more people. Most of your potential customers are just beginning their shopping journey. By creating content that speaks to their needs, you're engaging with the widest audience possible.
Premium Content Will Make Your Sales Teams Members' Lives Easier
Use your sales department for marketing information. Seriously!
Talk to sales about the questions they answer most often, so your marketing team can gain insight into what your audience really wants. Based on this feedback, you can create premium content — including how-to guides, ebooks, and more — for your sales team to use to create an improved customer experience.
It's also important to understand the different situations that lead people to shop for home furnishings. These might include a new home, a remodel, seasonal redecorating, downsizing, or a move. Potential customers are searching for guidance on what to purchase for these occasions and search for it.
Use this opportunity to come to the top of their search results with content like furniture shopping guides, how-to articles, and checklists of most-needed items for a new home. These content pieces will increase your SEO, put your brand in the consumer's shopping journey, and save your sales team time.
Align Your Marketing and Sales Teams' Goals
Create a marketing strategy that aligns your business goals with your clients' needs. In order to do this, you need to connect with both your sales and marketing teams.
Your sales team's goal is, likely, to increase sales and profit, so it's important to understand what kind of content would make this easier for them. As discussed above, if your sales representatives are answering the same questions every day, your team has the ability to create content that answers their questions ahead of time.
While merchandising ecommerce strategies look different for every business, they could include blog posts that answer those questions, a newsletter sent to potential and current customers that features those blogs, and a landing page filled with frequently asked questions.
With aligned goals, your departments will be connected and you'll have the opportunity to create a seamless handoff of leads throughout the entire buyer's journey.
Take Your Ecommerce Store to the Next Level
By creating and updating merchandising ecommerce strategies, you have the ability to connect with your customers online and in the store.
But most customers don't just want to read content online anymore — they're ready to make large furniture purchases online, potentially without ever even leaving their homes.
Through incredible first impressions, effective omnichannel product inventory, and robust data capabilities, you can create a shopping experience that every customer will enjoy. Explore The Online Furniture Shopping Journey to learn about adding an ecommerce aspect to your furniture business!