Color, Tech and UX: Three Trends for Showcasing Furniture Online in 2015
By Blueport Team Jan 5, 2015 7:00:53 PM
Happy New Year! We're embarking on a brand new year, where everywhere people are flush with resolutions and goals to "do better." Here is Blueport, we're lucky to have such insight and talent under one roof who collectively spend their days making furniture retail sites perform better. Hot off the presses are three trends we're seeing in furniture style and décor, omnichannel integration, and next-generation site experiences.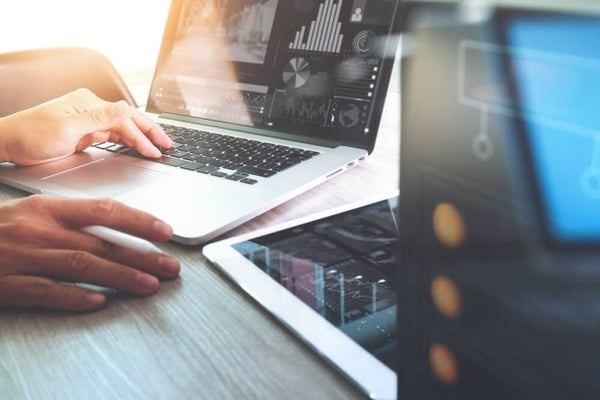 Trend One: Color, Style and Furniture Fashion
While not a new trend, furniture retailers should continue to pay close attention to the latest colors and styles that appeal to consumer taste.
For color, Pantone's 2015 color of the year, Marsala, is a wine-soaked hue that complements additional décor color trends by House Beautiful, including different shades of blue, 1960s inspiration with olive and orange, and neutral gray. When it comes to furniture, Zillow Digs also released its own 2015 design trends focusing on gold fixtures, blue accent colors, and Mid-Century Modern furniture. Furniture retailers should also be looking forward to ethereal fabrics, finishes, and patterns combined with natural elements and a bit of retro kitsch.
Trend Two: True On-Sto-Mo Integration Among Furniture Retailers
On-Sto-Mo. It's a term we've minted that you may only see once on the Blueport blog. What it means to us is that we're seeing an increased focus on store and mobile experiences for shoppers in sync with the online shopping experience. 2014 holiday shopping results have already shown consumers are increasingly shopping online via mobile devices, and this trend will only continue to get stronger. In addition, companies once traditionally enjoying the benefits of a pure-play online shopping experience are opening brick-and-mortar stores. This is a huge plus for traditional furniture retailers who have always championed their storefronts and are embracing digital innovation. In many ways, it's the best of many worlds where furniture retailers can now provide seamless mobile, store, and online experiences to their customers.
Another trend we're seeing is with wearable devices, which, in turn, will drive a more seamless shopping experience in-store, online, and through mobile. Imagine the day when someone walks into your furniture store wearing Google Glass expecting a reminder for your online coupon code. It's going to happen.
Trend Three: Next Generation Site Design, Optimization and Usability
Traditional furniture should not take a back seat when it comes to offering shoppers key features to make the online user experience easier. A trend we expect to see more of? Important features that improve conversion – real delivery dates, omnichannel inventory mapping, and personalized content based on shopping behaviors and especially the location. In furniture, inventory is often distributed at the store level. Shoppers like the convenience of shopping for furniture online and through mobile devices, and stores still play a factor in purchase decisions, so all features need to be integrated, no matter the purchase method. It goes without saying, too, that adding new features is not enough to drive significant exponential sales, so we also expect to see sites that are more speedy, secure, and reliable based on our learnings from 2014.
2015 is a year where we're expecting big things for furniture retail online. It will be a year where furniture retailers aren't just building their businesses but reaping the benefits of the investments they've made in technology and digital channels to bridge the omnichannel gap. 2015 will be the year furniture retailers are meeting shoppers' expectations and making very happy, consumers.
If you need some help implementing these trends for 2015 for your furniture retail business, give us a call. We'd love to hear from you.