Visual Marketing Tips that Furniture Retailers Can Learn from the Fashion Industry
By Blueport Team May 3, 2016 8:00:24 PM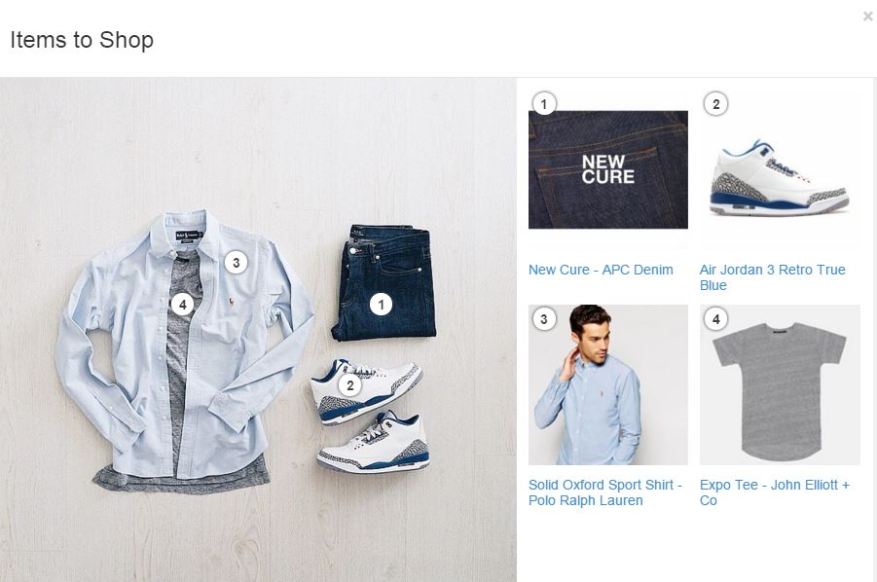 Social media, to date, has mainly played a role in generating brand recognition. Companies post their latest deals, behind-the-scenes looks, and products in order to foster brand engagement. While brand engagement and recognition are valuable, marketers continue to look for ways to further profit from the concentration of shoppers on these channels.
Innovative retailers are testing ways to enable purchases directly through social channels. Enabling this seamless click-to-purchase interaction through social media, particularly through visual social platforms, has proven tremendously profitable for some retailers. And in a visual category like furniture, leveraging visual social channels to engage shoppers and drive purchases will play an important role in generating omnichannel growth.
The Visual Difference
While all social channels are visual to some extent, there are certain platforms that lend themselves better to capturing an audience. Instagram and Pinterest, for example, are mainly visual platforms that require an image for each post, unlike Facebook and Twitter, which are feeds of both text and images.
These visual platforms, when used correctly, can be extremely effective in engaging your audience. According to Hubspot, content with relevant images gets 94% more views than content without relevant images. Also, visual content is 40 times more likely to get shared on social media than other types of content.
The Fashion and Beauty Industries on Visual Social
Companies like Curalate and Olapic have jumped on the visual social opportunity, creating a platform that enables brands to monetize shopper engagement. On Instagram, for example, retailers can now post a product on their Instagram feed and create links that allow the shopper to purchase that item on the spot. The fashion and beauty publisher Liketoknow.it sends emails to shoppers about products based on the photos they "like" on their Instagram account.
Pinterest recently added Buyable Pins to their site which allow shoppers to click "Buy it" and immediately shop the product shown in the pin.
Retailers in the fashion and beauty industries have quickly realized that Instagram and Pinterest are ideal for showing products to shoppers in a native, easy-to-consume way. Customers may not be actively shopping, but if they see something they like, they'll want to shop for it at some point, so why not make it instantly shoppable?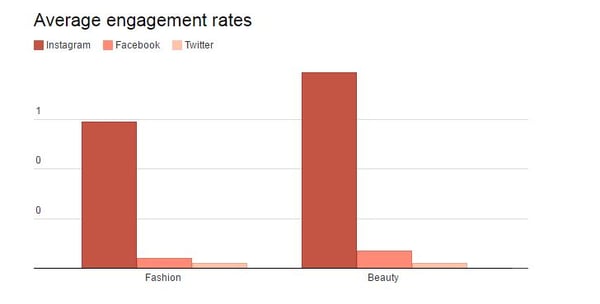 In the graph above, Digiday shows the engagement rates on Instagram versus non-visual platforms for the fashion and beauty industries.
"While Facebook still attracts the lion's share of paid advertising (82% of marketers surveyed by Forrester say they currently pay for ads on the site), brands are increasingly flocking to Instagram. About 46% of brands say they do or plan to pay money to get on Instagram in the next 12 months – the highest rate of growth compared with other platforms." – Digiday
How Furniture Retailers Can Capture the Visual Social Opportunity
1. Enable Click-to-Shop Functionality on Instagram and Pinterest
For Instagram, there is a wide array of companies out there that can help you set up click-to-shop functionality. Curalate and Olapic, for example, have the Like2Buy and Curate functionalities, respectively. These offerings allow a retailer to tag products in Instagram photos and create a landing page that allows a customer to shop the products featured in the image. The example below is from fashion brand Habiliment's Like2Buy page and shows how easy it is for viewers to shop the products featured on their Instagram feed.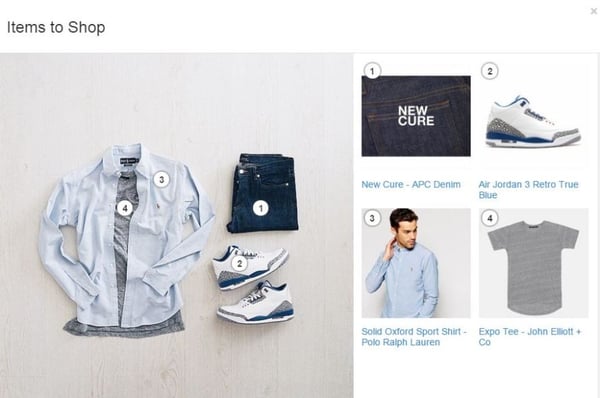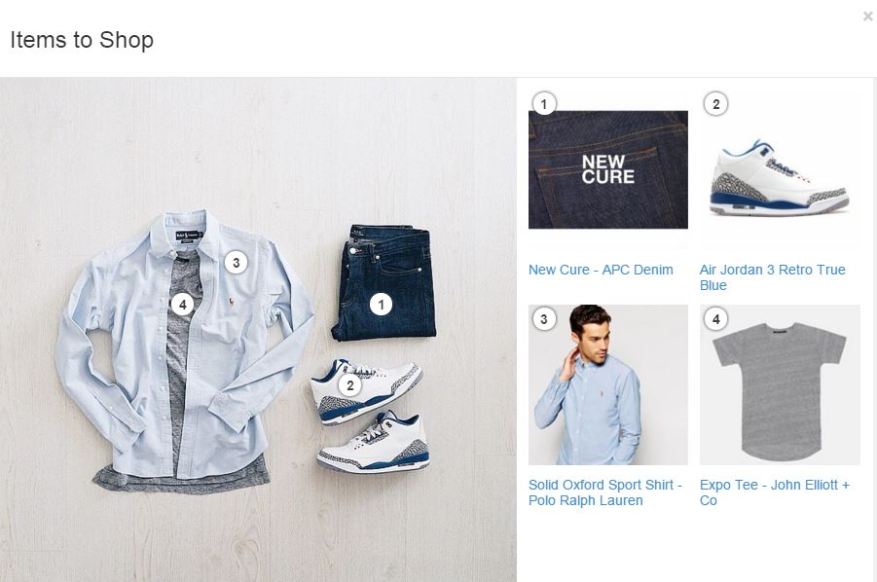 For Pinterest, you can utilize Buyable Pins to allow users to shop directly through your Pinterest page. You can also install Rich Pins, which showcase the pinned products' pricing, any price reductions, as well as the brand. Below are examples of a Buyable Pin (left) and a Rich Pin (right).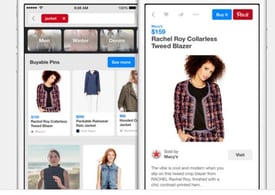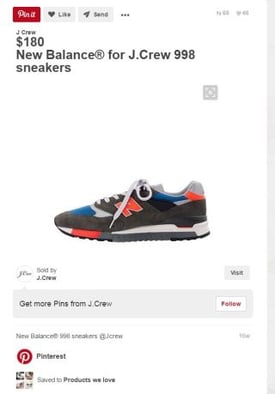 2. Be Present and Active on Visual Social Platforms
Furniture is a very visual industry. Shoppers like to research the product online and get familiar with the details before committing to a purchase or viewing the product in a store. Furniture retailers can help instill confidence in their shoppers by providing high-quality, detailed images on visual social channels that engage shoppers and bring them one step closer to a purchase. Additionally, customers often interact with retailers on social media, asking questions about their brand and products. Retailers should be quick to respond to these questions to keep the shopper engaged and provide the answers they need to complete a purchase.
3. Stay on Trend
Keep up with the latest trends and hashtags on social media. The more active you are with social trends, the more views your posts will get, which will ultimately help drive revenue from these channels. Think about keywords, phrases, and hashtags your target customer will be searching for on social channels and ensure your brand is present under these keywords. The more eyes on your posts, the better your chances are of driving a purchase.
---
To see what Blueport Commerce can do for your business on social media, take a look at our marketing services.