Using Digital Marketing to Get Shoppers to Buy Furniture Online
By Blueport Team Jan 8, 2015 7:00:18 PM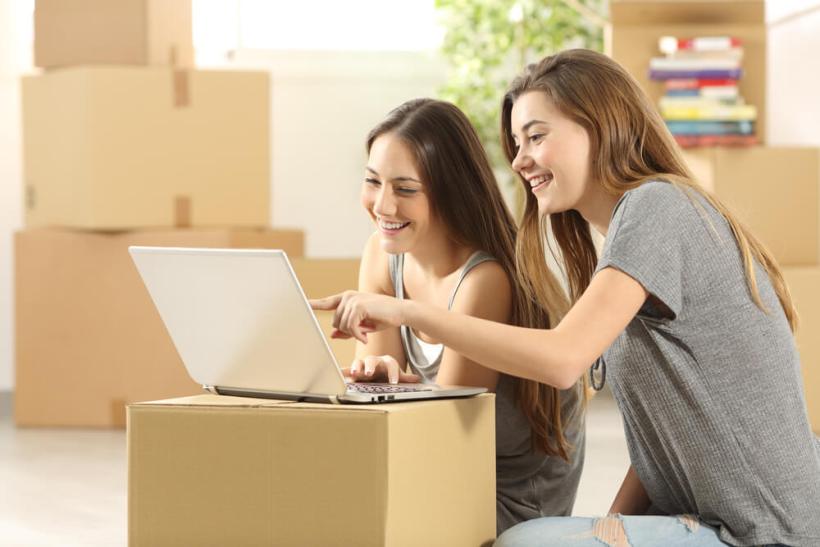 Only 4% of online spending last year was on furniture. It's one of the largest retail categories still untapped for ecommerce – even though more and more shoppers are browsing for and buying furniture online. One way furniture retailers can seize the online opportunity in the year ahead is to use digital marketing to impact their business, starting with these three tips.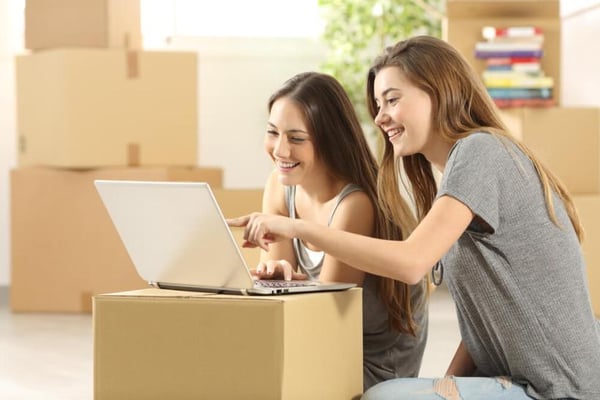 Purchasing furniture online may not yet be mainstream, but the ability to shop and browse the internet plays a critical role in the overall path to purchase. Check out the numbers according to this Google report on furniture.
66% of shoppers use the internet to look for information. 25% actually make a purchase online
63% report taking more than two weeks and visiting multiple furniture sites to research a furniture purchase. Online research leads to larger AOV, even if the ultimate purchase is in a store.
Online searches for home furniture increased 14% YoY in 2Q 2014
94% of paid search spend goes to the bedroom, kitchen, living room, and dining room categories
32% of online furniture shopping conversions begin on a mobile phone
49% of all home furniture searches are now on a mobile phone or tablet (Q2 2014)
We have even stronger proof of our own. Furniture retailers on the Blueport platform saw a 70% increase in online sales during the Thanksgiving to Cyber Monday 2014 holiday weekend, beating the industry by 300%. This does not even capture all the sales that happened in a store but was influenced by online research. It's clear that more and more shoppers are choosing online as part of their furniture shopping journey. Utilizing digital marketing is a key to unlocking the opportunities out there to make an impact on sales both online and offline. Follow these three tips to get started.
Tip 1: Improve your Mobile Experience and Set Realistic Expectations for Mobile
2014 was the mobile tipping point – the year when more than 50% of traffic to furniture websites on Blueport's platform came from mobile phones or tablets. Make sure you have a good mobile shopping experience – either through a mobile-optimized proxy site or full responsive design. Additionally, set the right expectations and metrics for what mobile traffic can do for you. Your shopper might purchase on a desktop or in-store, but they likely started their journey on a mobile device. Look for analytics tools to allow you to track cross-device conversion so that you can recognize more of the revenue being influenced by your mobile traffic.
Tip 2: Use Search to Drive Your Local Experience
If you don't have a paid search campaign, start one, and if you already do, make sure you're utilizing all the tools available to drive traffic to your stores. Ad extensions that show the closest store address and phone number are critical, especially now that shoppers can navigate or call with one touch on their phone. Search is expanding at the local level, too – check out Google Shopping Campaigns (formerly Google Product Listing Ads), where retailers can now offer local inventory ads, integrating local in-store inventory and Google product feeds. This feature is very impactful when it comes to mobile search, where shoppers can get the product they want in your local store as they are physically shopping around.
Tip 3: Accelerate Your Display Targeting and Remarketing to Enhance Your Site Experience
While the ads that "follow" you after visiting a site may seem mildly creepy, they have become the norm and will give you a competitive advantage. "Big data" is allowing advertisers to target based on demographic data and past shopping behavior. Display ads can be targeted based on items a shopper looked at on your site or placed in a cart, all of which helps to convert customers during a long research process.
Some retailers are thinking of new and creative ways to personalize their experience and bring it into Display ads. For example, Poppin, an office products and furniture company can change the color of its display ads and home page based on your shopping behavior. If you prefer orange office products, you can expect to see an orange home page and orange display ads (read more about it here).
The key is to think about targeting your display ads to the people viewing the ad, not the site where the ad appears. Think also about how you want to market to your customers based on your products, data from their shopping behavior, and build your display campaigns accordingly. Don't forget to align those campaigns with your store experience, too.
The ability to reach new customers and better serve your existing ones is truly endless with today's digital marketing technologies. The time is now for furniture retailers to embrace digital and the power of selling online. By focusing on mobile, search, and display, retailers can increase conversion, and more importantly, track results and gather data.
---
Want to learn more about how Blueport can help you with your site and marketing? Give us a call. Our mission is to help retailers unlock selling furniture online. For more tips, check out our recently released free eBook on the Best of the Blueport Blog 2014.