Furniture Ecommerce Post-Pandemic: 3 Trends to Look For
By Blueport Team Jul 7, 2022 10:28:52 AM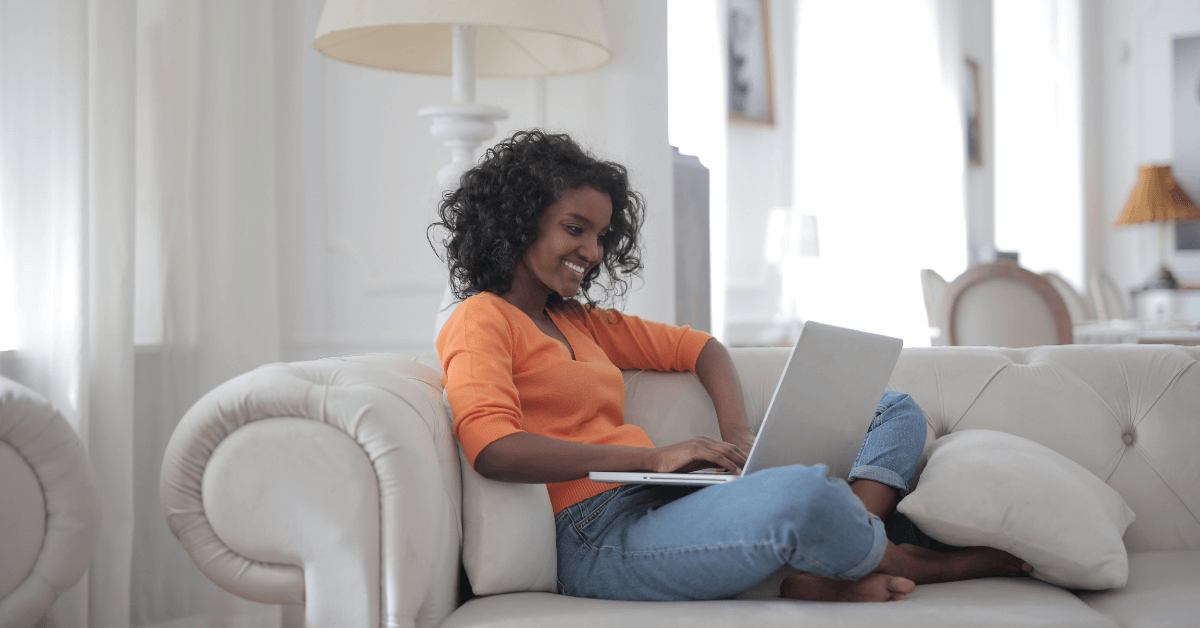 The pandemic accelerated the adoption of ecommerce across the retail industry, including how consumers choose to shop for furniture. While brick and mortar will remain the mainstay for the furniture industry, the shift to digital shopping is here to stay.
As we head into the third quarter of 2022, there are several furniture post-pandemic trends in the market, including:
A decline in demand as compared to the peaks experienced during 2020 and 2021 as an increase in travel, recreation, and other leisure activities comprise a bigger share of consumer spend.

Ecommerce sales remain strong, and continue to become a larger percent of overall sales.

Retailers are adapting marketing strategies to benefit both the digital and brick and mortar experience.
How to Navigate Furniture Ecommerce After the Pandemic
While we navigate a market that's still recovering from the COVID-19 pandemic, it's important to consider the changes that have taken place over the last few years and those anticipated in the near future.
Below, we'll discuss what to keep in mind as we navigate the current furniture market:
1. Overall Furniture Demand Is Declining from Pandemic Peaks (For Now)
When brick and mortar stores closed during the initial pandemic wave in 2020, most businesses experienced a significant drop in sales. However, businesses who were positioned well to capture ecommerce business, were able to sustain and even grow throughout some of the early pandemic closures.
This initial decline in sales, however, was quickly followed by historic sales growth that persisted for the remainder of 2020 and into 2021 and 2022.
Now, in the second half of 2022, in store traffic is up as people begin to visit brick and mortar stores, however as expected, furniture retailers have begun to see a softening in demand, as consumers begin to spend disposable income on travel and leisure. Despite declining demand, overall numbers remain consistently above pre pandemic volume.
2. … But Ecommerce Furniture Sales Continue to grow
Even though overall sales are currently down compared to 2021, ecommerce furniture sales continue to grow - with top players driving over 10% of overall sales through ecommerce channels.
This online shopping growth showcases how critical it is for your business to adopt an omnichannel ecommerce strategy to keep up with the competition. With the right tools, you can still connect with your customers, even if they're not shopping in stores.
3. Consumers and Businesses Are Adapting
Consumers and businesses are adapting to the expectations around shopping experiences created during the pandemic. According to a 2022 Report , "93% of consumers expect the online experience to be at least equal to, if not better, than in-store". Creating a true omnichannel experience includes:
Convenient shopping options, including in-store, online, and omnichannel experiences.

Personalized shopping experiences, which are often created through geolocation and personalization-focused marketing tools.

Full representation of product offerings, including product variations and custom options

Real-time pricing and inventory information.

The same discounts and offers found in stores

Flexible payment options, including financing and contactless payments.

Insight into shipping options, including those based on the consumer's location.
While you and the consumer are adjusting to these new experiences and expectations, the long-term strategies should create a seamless experience for both your consumers and your daily business processes. With these improvements and strategies, you'll be able to grow your furniture ecommerce post-pandemic.
Take Your Furniture Ecommerce Merchandising to the Next Level
While you and your customers adapt to the post-pandemic world, you can use optimized merchandising strategies to help your furniture business stand out from the competition.
As a furniture retailer, you have the unique opportunity to guide your customers through a non-linear shopping journey that helps them find the products of their dreams — but how do you get started?
If you're reading to learn more about creating a merchandising strategy that your in-store and online consumers will love, download Furniture Ecommerce: A Merchandising Playbook today!