With significant growth in the ecommerce furniture industry, your business has an opportunity to acquire more customers, drive sales, and ultimately grow your business. One important component of your ecommerce business is effectively showcasing your products to your audience through site merchandising.
Ecommerce merchandising is how your business promotes and displays your products, curates the online shopping journey, and drives sales both online and in-store.
Below, we'll discuss three essential elements to consider and include when creating a merchandising strategy for furniture ecommerce.
Website Merchandising
Your website merchandising strategy is crucial, as your website may be the first time customers see and interact with your brand. You can do this in a number of ways, including through:
Home page design. Your website's home page is often the first page your customers see when they discover your brand's online presence, so it's important that you promote your products in a visually appealing way, promote popular items, showcase any current promotions and provide key information about your business.
Category pages. Category, or product listing, pages are a great way for you to showcase a certain group of products to your customers. These may be product-specific pages such as sofas or dining tables, but could also be a curated page of sale items, best-selling products, or another group of products that may categorize together.
Individual product pages. Your individual product pages should show your customers detailed product information and images, any options or variants that are available, and offer additional product suggestions such as items such as other pieces in the collection or complementary items relevant to their potential purchase.
Custom pages. By including custom pages within your website, you can further support your online presence and branding in the form of additional marketing content. You can showcase topics such as lifestyle, interior design content, room collection suggestions, and more.
Related product recommendations. Throughout the shopping experience, you can provide your customers with products related to the items

they are browsing or have in their cart just as a salesperson would do if the customer was in the store.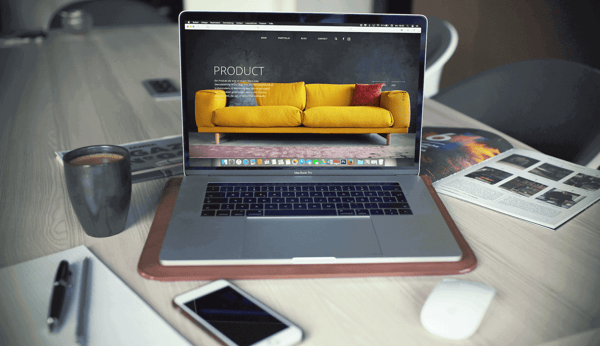 In order to make a positive impression online, you'll want to effectively showcase your products, provide customers with the information they need, and otherwise provide a seamless shopping experience.
Searchandising
Searchandising is a process of using, providing, and categorizing your product data to help your customers navigate through your website. This helps influence search results, so your customers see the most relevant product when they search or browse for products.
There are numerous contributing factors to searchandising, including the core functionality of your search tool, such as boost and bury, spelling override, autocomplete, and similar tools. In addition, you'll want to ensure product attributes, such as colors, materials, or even promotional attributes, are included in your descriptions.
Searchandising affects a number of aspects of your website, including:
Search Results
Navigation
Filtering Results
By attributing key information about your product, your site will enable customers to browse and search effectively.
Customer Experience
The increased demand for online furniture shopping has shown the industry that customers are ready to order large, more complex ecommerce orders. In order to provide the best service possible, there are a few furniture ecommerce best practices for merchandising that your business should follow.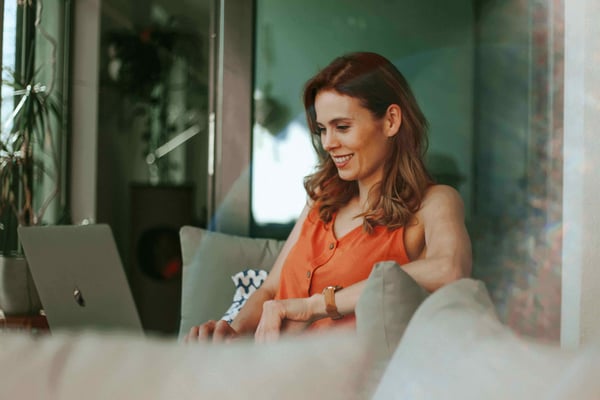 Create a Unified Experience
When your customers land on the homepage of your website, do they see the same information as they would if they were walking into your physical store? If not, reassess your online merchandising strategy and make sure your customers have the experiences online that are reflective as they would be in-store.
It's also important to provide a seamless omnichannel experience for your customers. By giving them the option to shop online, in-store, or a combination of the two, you can allow them to create the experience they want.
Provide Curated Experiences
Customers expect personalized experiences. For example, you can utilize geolocation to enable the ability to offer localized information that mirrors the information provided at their local stores, such as sales, product availability, and delivery dates.
Engage With Your Audience on Social Media
Merchandising doesn't have to stop with your website! You can also use social media to highlight your products, sales, and more through posts. On certain platforms, such as Instagram, you can tag your products in posts, which will take shoppers directly to that item's product page.
You can also utilize user-generated content, or posts created by your audience, to showcase your products and design ideas. Since these posts come directly from other people instead of the brand, many audience members are likely to connect with and trust the content.
Create a Merchandising Strategy for Your Ecommerce Furniture Business
Creating a merchandising strategy for your omnichannel furniture business has a number of steps involved, but it doesn't have to be difficult.
With the right tools, you can create a shopping experience that increases your sales, improves the customer experience, and improves your business overall by:
Promoting and displaying your products effectively.
Including and structuring product data that categorizes your merchandise.
Optimizing your merchandising strategy to improve the customer experience.
Ready to get started? Download our Merchandising Playbook today.