Analysis: Furniture Ecommerce Cyber Week Sales Performance
By Blueport Team Dec 16, 2022 8:45:00 AM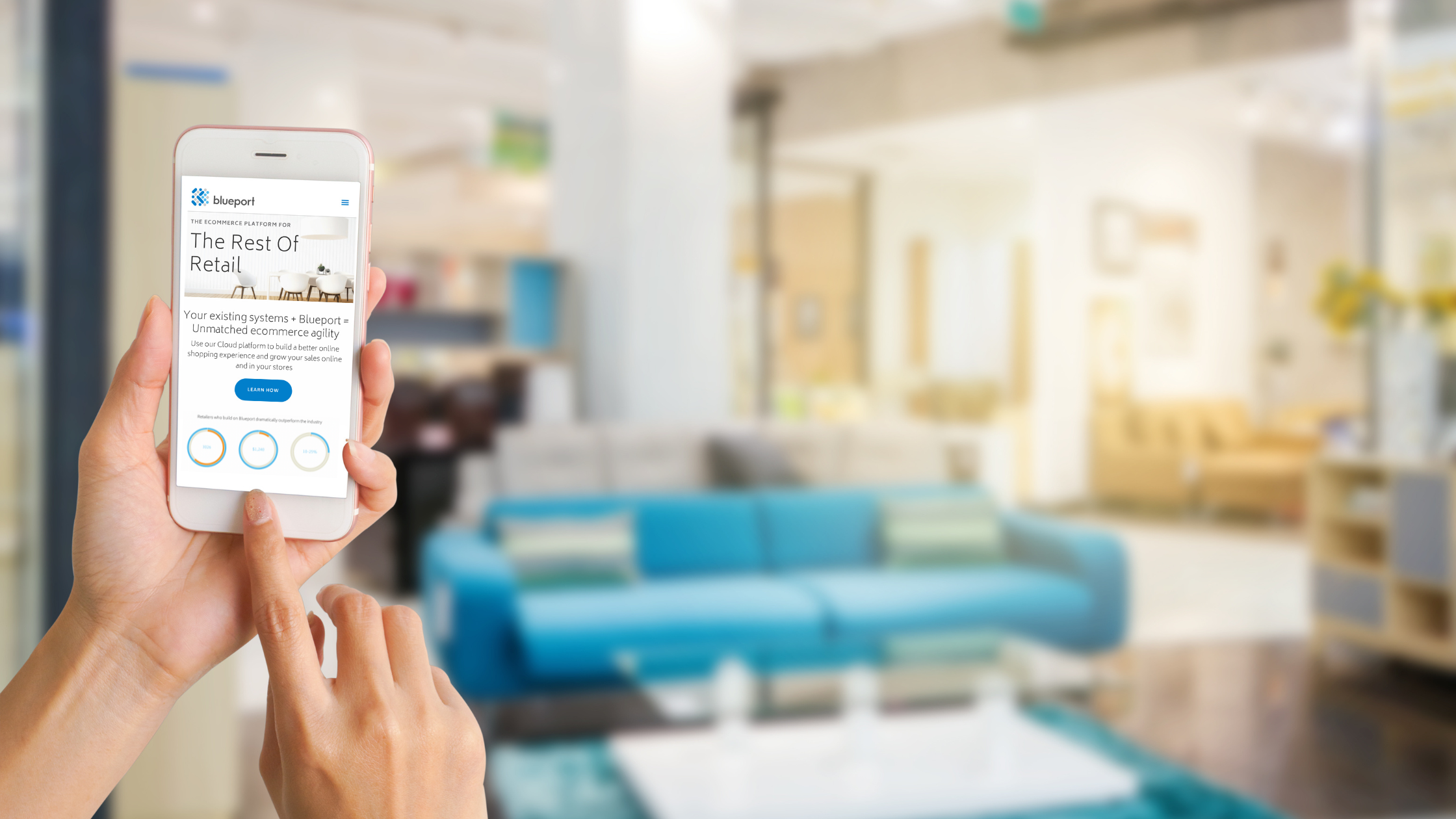 Holiday Online Furniture Sales See Strong Year-Over-Year Growth
Overall sales for Black Friday online purchases topped $9 billion — a new record. This success continued through Cyber Week, when online retailers saw a sales increase of 9% in the U.S. when compared to 2021.
How did furniture retailers perform in comparison? Below, we'll analyze data and provide a quick comparison of results across various platform providers.
Cyber Week Results by the Numbers
Blueport had strong results throughout cyber week with the platform averaging a 23% surge in YoY growth both on Black Friday and Cyber Monday. Blueport furniture retailers also experienced an impressive 56% YoY growth on Thanksgiving Day. Blueport AOV was also considerably higher than industry averages with the average ticket totaling over $1200.
In comparison, on Black Friday, furniture retailers using the Salesforce platform had a smaller average order value of $554 and saw a YOY -4% decline in online sales and a -5% decline for Cyber Monday.
Across all industries, the Salesforce platform's results were stronger with a 12% YoY gain on Black Friday and 7% on Cyber Monday, but an average order value of only $118.
Shopify offered stronger comparative results, with Black Friday sales on its platform up 17% over last year, but a lower average order volume at only $102.
What Sets Blueport Apart
For big-ticket retailers, there are key differences between platforms. As Cyber Week results show, these contrasts translate into meaningfully distinct big-ticket performances.
Blueport offers a true omnichannel approach that allows customers to shop how and where they want — without missing a beat. With a fully integrated website synchronized with local stores and optimized for mobile, shoppers can select their store, see what's in stock, and make their customized purchases online or in-store.
Harnessing the best of both online and physical shopping, Blueport unlocks larger, considered purchases online that drives differentiated growth even during retail's most competitive shopping days.
The Power of the Best Ecommerce Platform for Furniture Business Growth
A seamless shopping experience removes the friction for your shoppers, enabling a faster path to growth. This goal can be achieved with the right omnichannel strategy and a platform that supports your growth every step of the way.
Blueport has the expertise and flexibility to bring your furniture business into the future of the industry with a world-class ecommerce platform built for furniture stores like yours. Contact us today to learn more.