Diane Li, a Marketing Manager and SEO Guru at Blueport, attended the MozCon Conference in Seattle, Washington this past September. We asked her to be our eyes and ears at the conference and bring back some groundbreaking SEO facts to share.
Here are Diane's top 8 facts from the conference:
1. Google is remaking itself as a "machine learning first" company
According to Steven Levy, editor of Backchannel, machine learning has become a focus for Google. Google created a team made up of developers from different departments, which will spend six months dedicated to machine learning—sitting next to a mentor on the designated machine learning team, and learning how to do what they do. By growing their machine learning team, Google is expanding their collective knowledge and increasing the number of projects completed.
2. Google understands semantics
This insight goes hand-in-hand with Google's new emphasis on machine learning. According to Moz's Dr. Pete Meyers, Search results are pulled based on more than just keywords. Google has synonyms built into the functionally of a search that allows them to compile relevant results in a faster, smarter way. For example, if you were to go to Google and type in "SNL skits," you would see that Google relates "SNL" to "Saturday Night Live.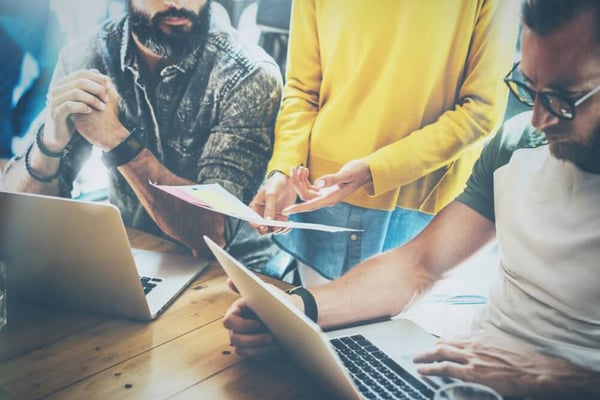 3. Links are no longer the most important factor to ranking on Google
In the past, the number of links from quality sites to your site was the biggest factor in how high you ranked. Today, it's the content on your pages. As Google's machine learning capabilities and ability to understand what is on a page improve, the quality of content on your site has a bigger impact on rank. Don't fret if you've spent lots of time building quality links to your site, however, since that's still the second-most-important factor.
4. More content can rank for a variety of queries than ever before
In Rand Fishkin's presentation, he mentioned that if users were to type in a different search query with the same searcher intent, they would return nearly identical. The words in the search query may be different but Google can understand that the intent is the same.
5. Search will continue to become more and more long-tail
With vocal searches on the rise through tools like Apple's Siri or Microsoft's Cortana, search queries are becoming longer. Rather than typing a disjointed, two-to-three word question into a browser, people are asking full-length, grammatically correct questions. According to Meyers, "younger generations will continue searching in more natural ways." Content needs to be able to respond to formally-phrased questions.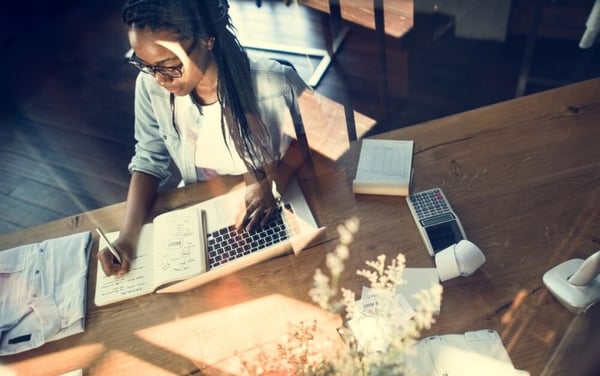 6. We're seeing more featured snippets than ever, and they generate positive shopper behavior
Rob Bucci, CEO of STAT, shared that from January to July of 2016, the number of featured snippets grew from 9% to 15% on Google. Search Engine Watch defines a featured snippet (also called rich snippets), as "a summary of an answer to a user's query, which is displayed on top of Google search results. It's extracted from a webpage, and includes the page's title and URL." The format of your content determines the format of your featured snippet.
In fact, on-page conversion rates are spiking when users come to your site from featured snippets. It makes sense that if users are brought to your site through a rich snippet, they are more likely to convert. Think about it: you're shopping online, looking for an answer, and right on the search results page you see the answer to your question stated clearly and concisely. Why wouldn't you visit that site if they answered your question so easily? Bucci said these rich snippets build trust and a positive reputation for your brand.
7. Fewer internal links can mean more page authority
Wayfair's Alex Stein pointed out that site authority is divided by the number of links on the page. If you halve your links, you double the authority flowing through to each page. For Wayfair, the removal of links in their main nav aided shoppers. But more importantly for our discussion, the pages remaining in the navigation received more authority. From a very simple change, organic traffic jumped 5%.1
8. Link hacks from Rand Fishkin
Republishing content boosts ranking.
Google actually rewards republishing content. If you have a piece of content that's previously been a hit, update that piece of content or dive deeper into the topic and publish it. When you republish content, you are building topical authority that Google associates with your sites, which helps you to earn links and other ranking signals.
Link your brand to another company's testimonials and case studies.
If there's a product, service, or company you love, offer them a testimonial and get a link back to your site. Similarly, you can offer to be in a case study for a vendor you use and they will typically link back to your site.