Blueport Commerce's 2017 Year End Review
By Blueport Team Dec 21, 2017 10:21:15 AM
2017 was an incredible year for both omnichannel furniture and Blueport Commerce. As our year-end tradition, take a look at Blueport Commerce's year in review and what we are planning for next year!
Blueport started 2017 off strong with the announcement of our newest furniture retail client Lovesac. With a unique brand, product, and in-store experience, the Blueport Platform is the only option designed to bring Lovesac's unique product assortment online. Check back in early 2018 to see the new Lovesac.com!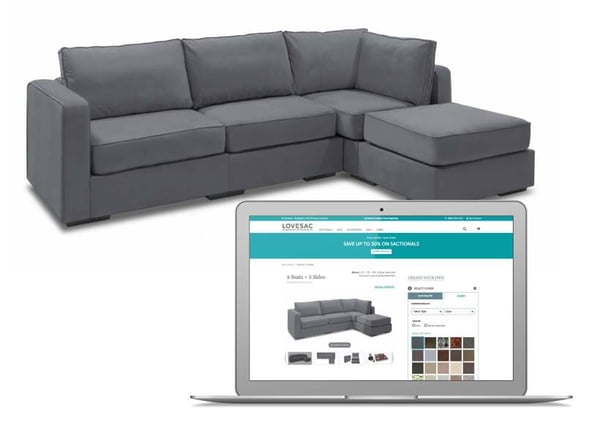 We then welcomed a great opportunity at MITX Ecommerce Summit where Blueport's Founder & CEO, Carl Prindle spoke on a panel titled, "Democratizing Ecommerce" along with representatives from The Grommet, Invaluable, Lovepop, and Drizly. Carl touched upon ways to unlock the best retail experiences, including how companies in legacy industries have reinvigorated shopping experiences using best-in-class technologies and a little creativity.
Later on in February, a delay in receiving tax refunds impacted the timing of President's Day sales. But with a solid ecommerce strategy, flexible holiday promotions, and married in-store and online experiences, the holiday weekend sales did not disappoint.
As the year continued on, we began to see early signs of consolidation in the furniture industry. The key takeaway? Brick-and-mortar retailers have the infrastructure to compete, but future-proof technology will be imperative to stay ahead.
Speaking of future-proof technology, in March Applause and Blueport partnered up to produce a webinar featuring our Chief Product Officer, Andy Wolf on Furniture's unique path to purchase and how Blueport's technology enables retailers to succeed online.
One of the most prominent events of 2017 was Amazon's announcing its new furniture seller program. Carl Prindle broke down what this meant for furniture retailers and how they should position themselves in this battle between traditional retailers and pure-plays.
In June, our ecommerce team conducted an extensive analysis on search trends to strengthen our furniture retail clients' site merchandising. Alex Bowen, Blueport's Ecommerce Analysts wrote about our findings to help retailers understand consumer search patterns across our furniture ecommerce sites.
In late summer, Blueporters were in full conference mode, attending the Shift Tech Summit, Shop.org, and eTail East and bringing back valuable insights on innovative retail, e-commerce, and technology trends.
During one of the busiest furniture events of the year, Carl Prindle, Blueport's CEO, educated High Point attendees on avoiding common mistakes in developing an ecommerce strategy. Not only did Carl offer great ways to avoid common ecommerce pitfalls, but he also offered insights on the current ecommerce landscape for all of retail and how to capture your online opportunity as a furniture retailer.
Not long after High Point, Blueport's Chief Product Officer, Andy Wolf presented on a panel titled, "New and Emerging Technologies Helping Retailers and Manufacturers Execute Unified Commerce" with representatives from Oracle + Netsuite and Verenia.
Along with these two events, Blueport continued to contribute to the furniture industry with our sponsorship and participation in Furniture|Today conferences. We truly enjoy sharing our time and resources to support the furniture industry in any way we can.
As the year came to a close, we released our third annual Blue(re)port: 2017 Omnichannel Furniture Benchmarking which resulted in some of the most valuable data and insights to date. We hope this report will help retailers understand what represents the ultimate omnichannel furniture experience and how they can achieve it.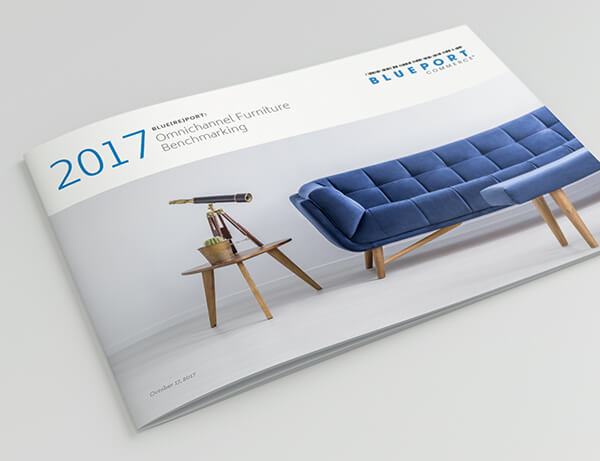 To finish the year with a bang, our furniture retail clients saw record-breaking Thanksgiving weekend sales on the Blueport Platform. Across all of our clients, we saw a 101% year-over-year sales increase on Thanksgiving Day alone with continued success over the rest of the holiday.
---
As demonstrated above, there is a lot going on at Blueport Commerce and we are so proud of where we are today. In 2018, we look forward to continuing to influence over $4 billion in sales in the furniture industry, launching the new Lovesac website and so much more. If you're interested in speaking about your ecommerce needs and how Blueport can help you next year, contact us today.