With shorter attention spans than goldfish, today's consumers need to be reeled in with engaging product content that provides the information they're looking for and in the way they expect it to be presented. In fact, 87% of shoppers rate online product content as an extremely important factor when deciding whether to purchase a product.
To capitalize on this, it's essential to know how to write for the most prevalent types of the modern American shopper, keeping in mind the shopping habits, goals and preferences associated with each group.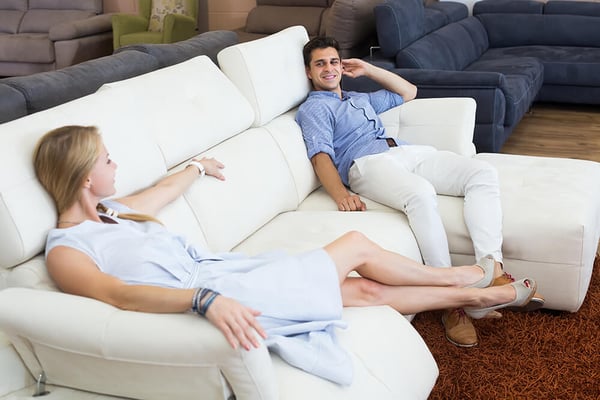 Bargain Hunters and Practical Shoppers
Bargain Hunters comprise the largest group of American shoppers. As the name implies, this shopper profile tends to stick to a strict budget and frequently shops for others, often placing family needs before personal product preferences.
Practical, or rational, shoppers are similar to bargain hunters, maintaining the "get the most bang for your buck" mentality. However, this group puts equal importance on achieving a simple and convenient shopping experience, focusing on product basics, rejecting the bells and whistles, and embracing the bare minimum.
The same writing approach can be applied to both of these groups. Aside from a clear and accessible product price, item features like construction, durability, product longevity, and functionality should also take center stage on the product page. An informative, straightforward tone without the fluff will allow these rational shoppers to quickly find the data they're looking for and confidently make a buying decision.
Brand Loyalists
Brand loyalists are known for prioritizing quality over price. In fact, these loyal shoppers are 52% more likely to buy name brands than store brands. These shoppers choose products that complement their values, often preferring the latest and trendiest.
Product descriptions should have a personal tone that makes the shopper feel valued. Establish and consistently use a brand-specific voice that's unique and distinguishes you from the competition while promoting the accessories and added features that make your products exclusive.
Informed Shoppers
Informed shoppers know exactly what they want when they come to your site. Product descriptions should push their purchasing decision through the finish line. Create content with the goal of making it clearer and more detailed than competitors, as these shoppers do a lot of product comparisons across different brands.
A report by the Baymard Institute also emphasizes the importance of presenting product information in bulleted lists when targeting informed shoppers — people who feel confident in their knowledge and understanding of the product will scan the bulleted data before referring to text blocks for information.
Store Re-assurers
Store Re-assurers need to touch and feel the product before they're confident enough to make a purchase. This type of shopper is particularly prevalent in the furniture retail world. What does this mean for online product descriptions?
Approximately 80% of all household shoppers perform product research and comparisons before shopping in-store. Therefore, it's important that content resonates with Store Re-assurers enough to ultimately convince them to make an in-store visit. While it's always effective to touch on the physical aspects of a product because these shoppers will have the chance to see and experience it in person, placing a heavier focus on the product nuts and bolts will make your content more successful with this group.
---
Don't let the ever-changing retail landscape and the consumers who drive it leave you behind in the dust. Adjust your product content to coincide with the shopper profiles that comprise your target audience for satisfied shoppers and high conversion rates.