Tools for Salespeople
Empower your sales associates with patented sales attribution technology.
Blueport is the only ecommerce provider that offers Store-Sync technology, allowing shoppers to move seamlessly back and forth between online and in-store shopping and integrating both experiences in a compelling, personalized, easy path to purchase.
Salesperson Attribution
Give shoppers the option to recognize your store sales staff during checkout. Shoppers can choose the store they shopped, then find their salesperson by name or photo.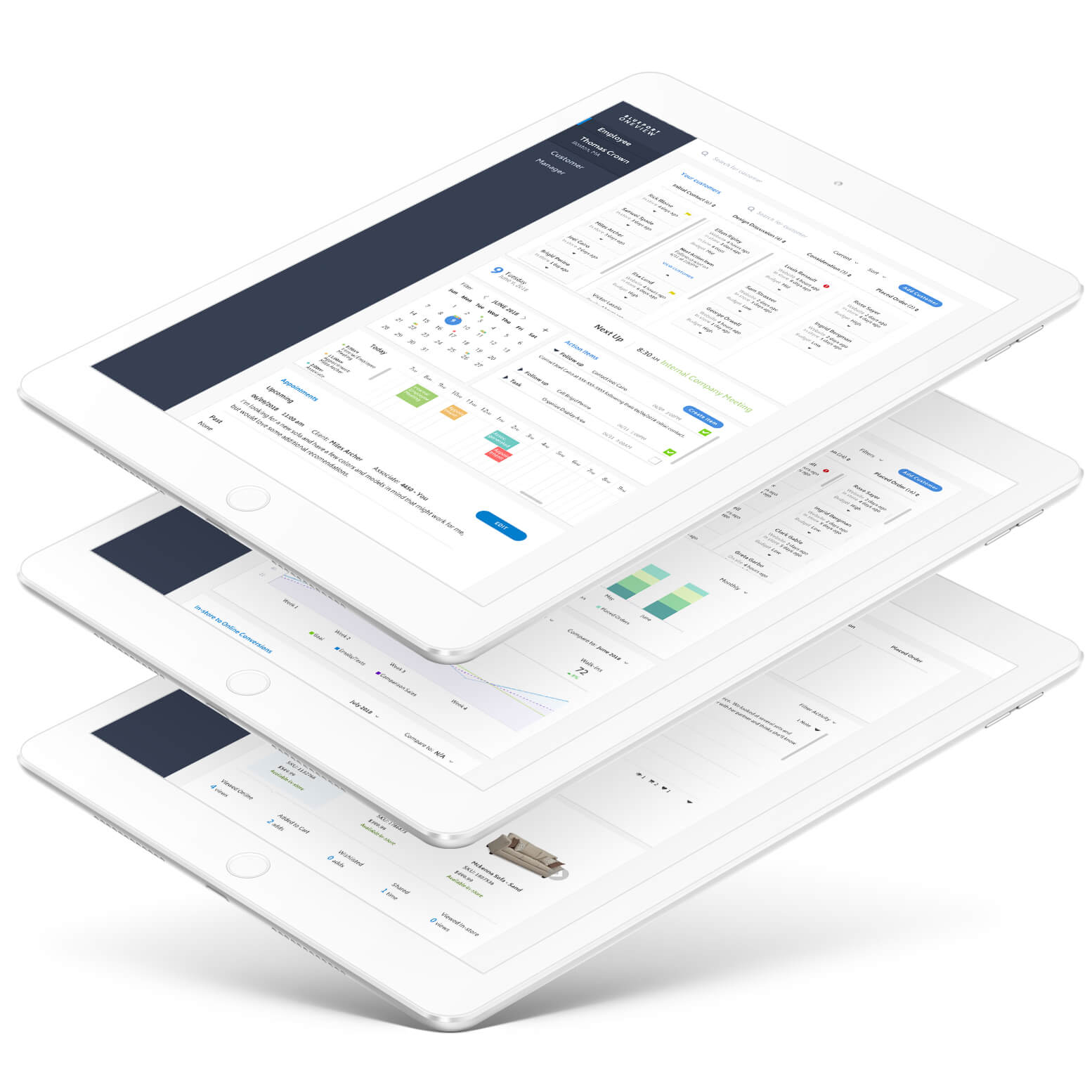 Start Online, Finish in Store
Facilitate fast and easy in-store viewing and purchase of items researched online by allowing shoppers to save online carts and send them to the nearest store location. Salespeople can pull up a shoppers cart, guide them to the items the shopper is interested in, and finalize orders with one click.
Start in Store, Finish Online
Close the in-store sale online by allowing store associates to save products to OneView. Shoppers receive an automated email from the salesperson, including the items they reviewed and a link to load their online shopping cart with the items they saw at their local brick-and-mortar store. Shoppers can review and purchase items from home, and the store and salesperson can get credit for the sale.