Get to Know the Blueport Co-Ops
By Blueport Team Sep 15, 2016 8:00:50 PM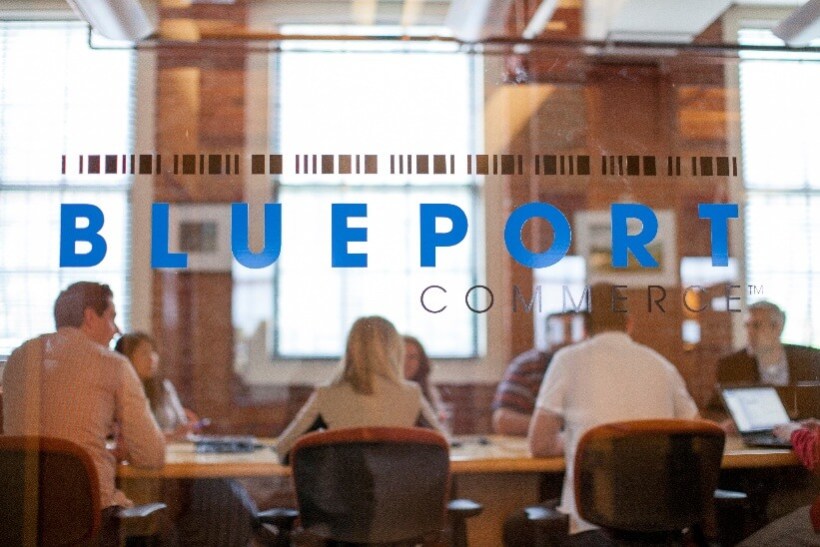 We hired five enthusiastic and bright co-ops from Northeastern University to come work with us for a semester. David Fasano, Nathan Hunt, Jaclyn Iulianetti, Emily Hontoria and Olivia Bonhomme have all greatly contributed to the growth of Blueport and we love having them here.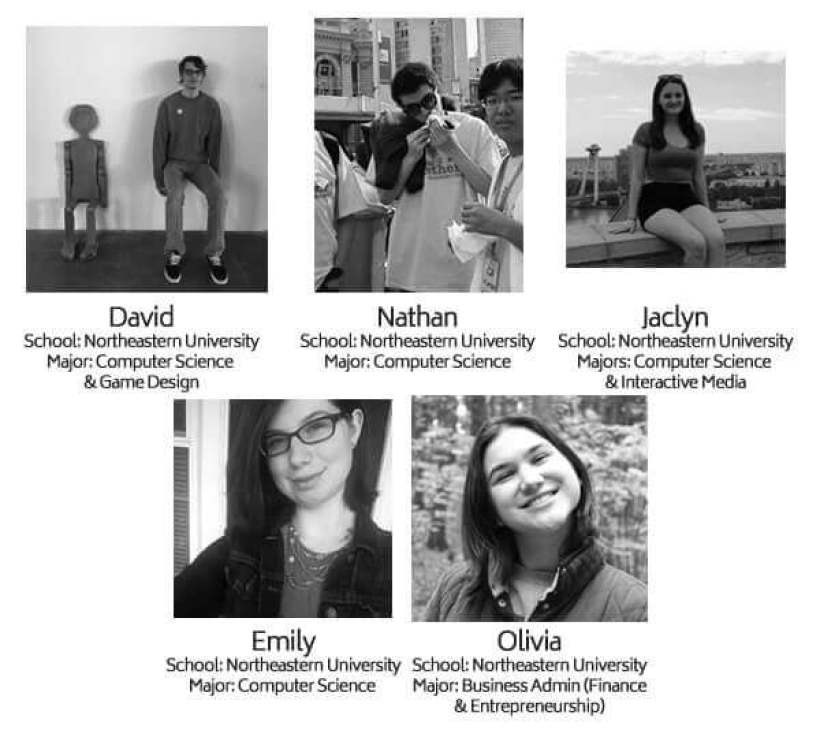 We wanted to know a little more about our Co-Ops and get the opportunity to see the Blueport world through their eyes, so we decided to conduct a quick interview:
How did you come across the Blueport Co-Op Program?
David, Jaclyn, Emily, and Olivia: The Northeastern Co-Op Catalog.
Nathan: I used Northeastern's internal job listing program, but the in-person interview is what really sold me on the company.
Why did you choose Blueport Commerce?
David: Friendly atmosphere, intriguing interview and I was interested in the work I'd be doing.
Nathan: Actually, I'd say Blueport chose me. With the job-hunting process being so haphazard, I hit countless obstacles while searching for a position. Mainly, companies would reject my application before interviewing me. Blueport took the time to interview me and immediately respected my potential. Blueport saw me as a capable person instead of just qualifications on a résumé.
Jaclyn: I chose Blueport because I would be doing work that I was excited about. It was a good cultural fit and I knew I'd be happy here.
Emily: I chose Blueport Commerce for two main reasons: culture fit, and that they weren't just hiring me because I am a woman. When I came in to interview I was given many technical questions, and when I asked my interviewers about their favorite thing at Blueport they always said "the people."
Olivia: I really liked the scope of the job. Previously, I had co-oped at a much larger company which meant that my role was extremely specific. At Blueport I felt I'd get an opportunity to see more aspects of the finances and business as a whole.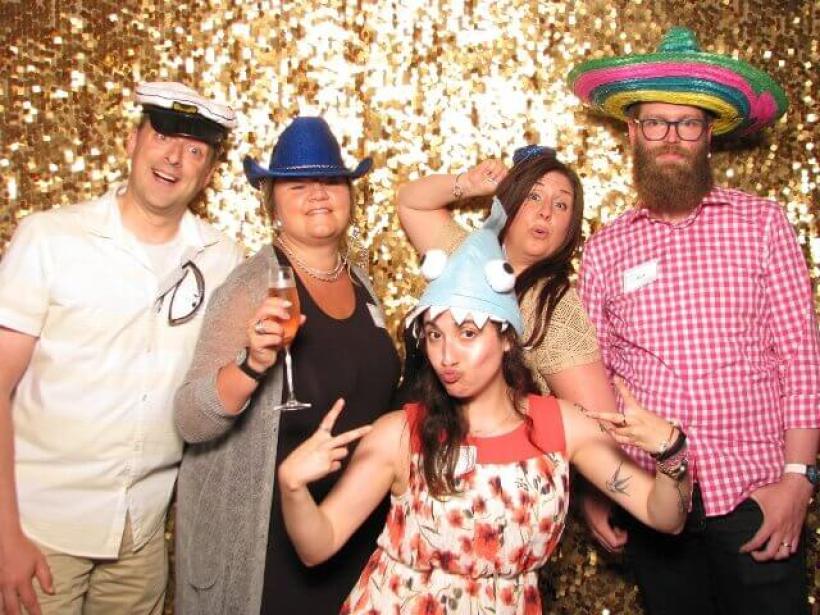 What was your first impression of Blueport?
David: Work hard, play hard (I went to the big summer open house).
Nathan: I was surprised at how relaxed the culture was. From the application and the description on the website, I expected the attitude to be a bit more corporate. But, as soon as I arrived, I found that the environment was very friendly. I guess I expected Blueport to behave like a rigid business, but in reality it's more like a large family.
Jaclyn: My first impression was the organization of the company when I received my itinerary for my interview.
Emily: That it seemed like a really great company doing work that helps companies be more efficient and profitable, which is what I wanted to be doing.
Olivia: I loved the open floor plan and set up of the office, it felt very inviting and is a reflection of the welcoming attitude of the employees.
What's Your Favorite Thing About Working At Blueport?
David: Freedom to budget time for certain tasks, everyone is available to help, I feel like a part of the team
Nathan: Honestly, I like being pampered. The company (shout out to Betsy) takes every opportunity to arrange parties, order food and organize after-work events. Along with having work that I enjoy doing, having the additional reward of a hot breakfast or a fun game night is something I really value.
Jaclyn: The people who work here (and their dogs).
Emily: The people and the laid back attitude that many of us share.
Olivia: Being around such smart people makes everything that I do another learning experience. From the "lunch-and-learns" to the one-on-one meetings, I am constantly able to learn about new aspects of the business and learn what makes everyone's role important.
What do you do at Blueport?
David: Lots of work relating to powershell scripting for the operations team.
Nathan: I work as a quality assurance automation engineer. I help design the system that runs automated tests to ensure that the Blueport websites work as intended. The tests I write and run allow the developers to make changes faster and with confidence. I'm like the safety net operator (and the cheerleader).
Jaclyn: Front end development and UX design.
Emily: I am a software developer working mainly in C#.
Olivia: I work on the Finance/HR team. My current responsibilities include allocating the charges from the corporate credit cards to the proper expense accounts as well as the posting, payment and creating of invoices for our vendors and clients. Additionally, working to better the reports we develop for open, written and delivered orders for recognizing our revenue.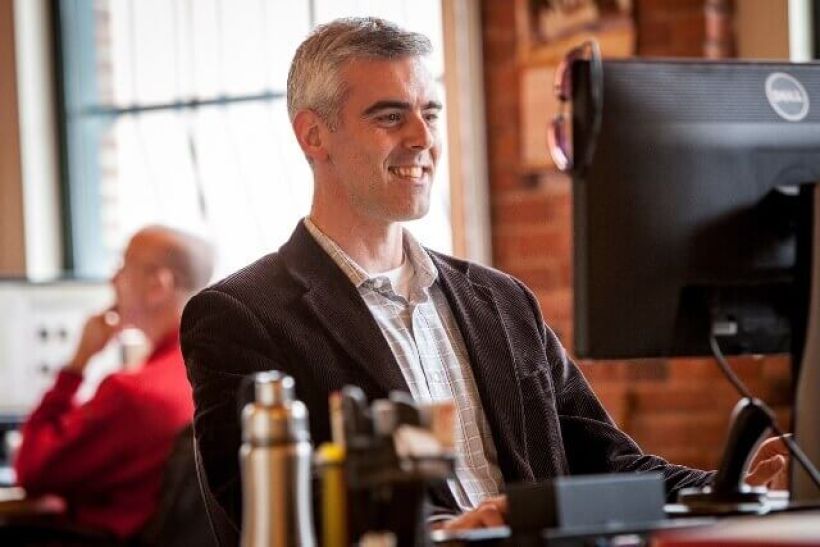 How will your Co-Op experience at Blueport impact your career path in the future?
David: Knowledge of powershell is invaluable in the IT field. I have also learned that I enjoy systems administration – I may look into getting a job doing that in the future. While it isn't what I hope to end up doing, it is very useful and interesting work.
Nathan: Having the experience on my résumé is always nice, but I think the knowledge I'm gaining from working on an agile team will be invaluable as I pursue future opportunities. Honestly, I'm not sure what my dream job is, but I know the experience from Blueport will be useful no matter what I end up doing.
Jaclyn: I'm learning a lot, both hard and soft skills, which will help me in the future.
Emily: Working at Blueport has made me certain that being a software developer is the right career path for me, and has given me great insight as to what kind of companies I'd like to work for.
Olivia: Working at Blueport affirmed my desire to work in a small team/company. I love the scope of work that I get to do and the small teams provide a good atmosphere for communication and learning.
Who would you consider your mentor at Blueport Commerce?
David: Fotios. He helped me learn everything I now know about powershell and system administration.
Nathan: Definitely Brian. Not only did he spend the time to get me up-to-speed when I first joined, but he also actively gives me great advice and gives me opportunities to grow as a programmer here at Blueport.
Jaclyn: Vandro. I go to him first for any questions I have and he always makes sure I am comfortable with the tasks given to me.
Emily: Rory. He is always there to answer any questions I have. I also consider Betty my mentor. She is so knowledgeable and even though she is busy, she still makes time to pass on some of her wisdom to me.
Olivia: I would consider my manager, Sara, and my department heads, Steve and Miguel, to be my mentors primarily because each of them helps me with different aspects of my job. I work on many different projects and they all do a great job in answering all of my questions and in giving me the opportunity to learn and develop.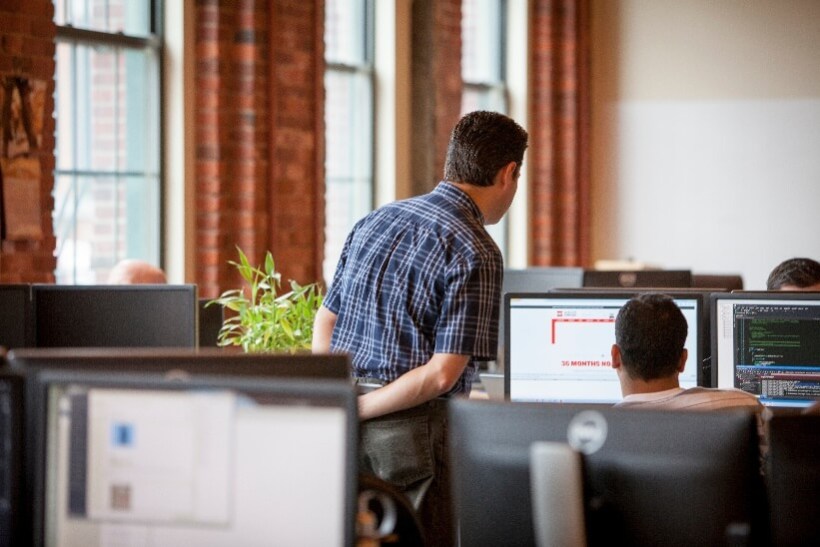 What's your favorite memory from your time at Blueport so far?
David: The game nights are always fun, but the summer Open House was probably the most memorable.
Nathan: I really enjoyed Blueport's open house. I mean, it was a giant party with endless ice cream and a dancing bear – what's not to love? The open house also gave me the chance to meet some of the people at the company I hadn't talked to yet. Since I was still a new hire, I knew a lot of the faces, but it was nice to finally introduce myself and have a conversation with the people I work so closely with.
Jaclyn: Any of the events that I've been to – happy hours, game nights, etc.
Emily: Getting to demo my work to another team that is really going to use it.
Olivia: I love the monthly outings. They are fun and it makes it easier to get to know other people from the office in a more casual setting.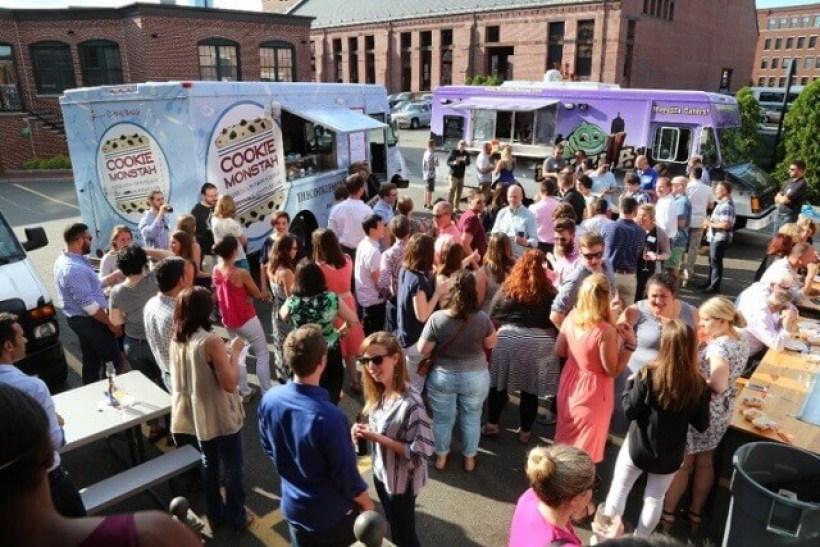 Would you recommend the Blueport Co-Op Program to other students?
David: Yes. It's a fun, friendly place to work with no shortage of interesting tasks and projects to participate in. The workload is reasonable and I have learned a lot in only a month.
Nathan: I would absolutely recommend Blueport. Working here guarantees that you'll be surrounded by passionate, hard-working people and that you'll have the opportunity to learn and explore as you gain invaluable experience.
Jaclyn: Yes. The program is well-organized, the work is meaningful and the people are friendly and helpful.
Emily: Yes. It is a fantastic learning environment where everyone understands that while you are doing real work that helps the company, you are there to learn and grow. They also treat you as part of the team. Sometimes people forget I'm a Co-Op and just think I'm a full-time Junior Developer.
Olivia: I would definitely recommend Blueport to other students. There are a lot of big companies that recruit Co-Ops but the work that I do here is much more visible and enjoyable. Also, it's a great environment for a Co-Op to feel both comfortable and included/integrated into the company.
How would you describe Blueport Commerce to someone who is unfamiliar with the company?
David: An ecommerce company providing clients with the software and framework used to streamline their online sales of furniture.
Nathan: Blueport bridges the gap between internet shopping and brick-and-mortar furniture stores. We build websites and offer marketing services for retailers. We do a lot of the technical work. The real magic is when you can go to a physical store, sit on a couch you love and purchase it for delivery right from your phone.
Jaclyn: Blueport helps furniture stores with online retail.
Emily: A close-knit company that continues to grow, with a passion for making furniture companies' online sales easier and streamlined. Blueport is a fantastic place for learning and development.
Olivia: Blueport is an ecommerce platform provider for regional furniture retailers. Blueport is a great solution for companies that do not want to have an ecommerce department and invest in building a website in-house.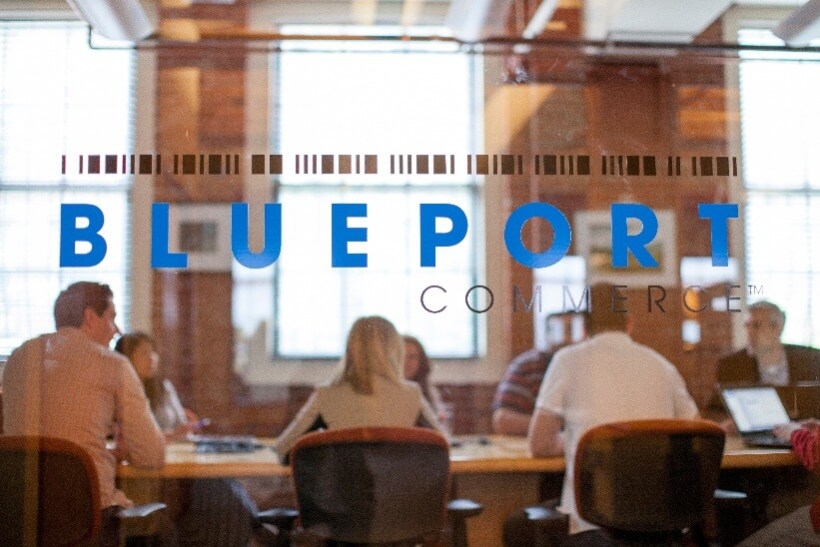 ---
We love hearing that our Co-Ops are happy and enjoying their time at Blueport. Having the Co-Ops here is helping all of us become better teachers and we're learning a lot from them as well.
If you want to experience Blueport for yourself, come work with us!