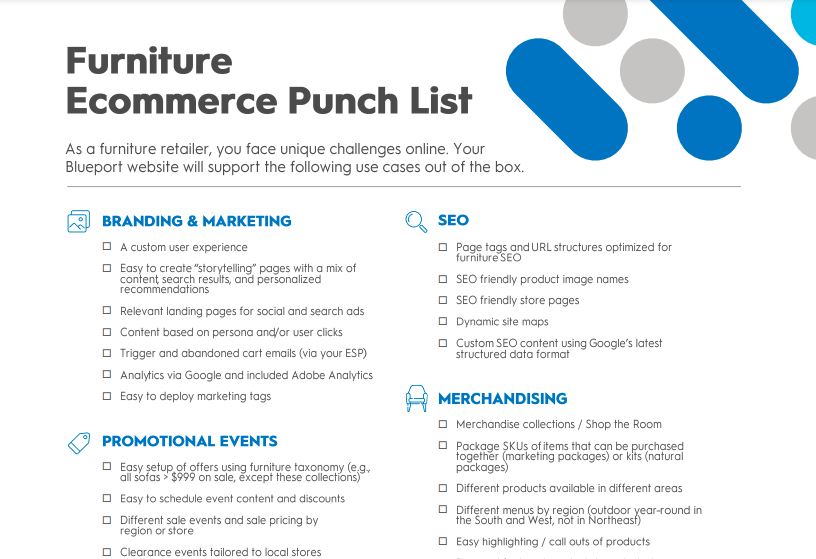 100+ Vital Furniture Ecommerce Features
As a furniture retailer, you face unique challenges online –
challenges typical ecommerce platforms weren't built to solve.
Download this free comprehensive punch list of capabilities your furniture website must have to maximize sales online and in your stores.
We are excited by the possibilities this product offers retailers and proud of the Blueport team's groundbreaking work to make it a reality.
Learn more by simply filling out the form and downloading the punch list!
Download Furniture Ecommerce Punch List Today!